Virginia Passes Three-Foot Passing Bill into Law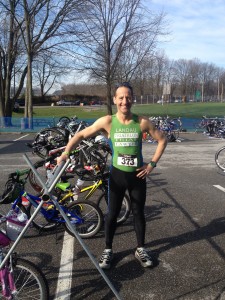 The Virginia General Assembly passed the three-foot passing bill, SB97.
SB97 requires drivers to give three feet of space when passing bicyclists.  Previously, the law required two feet of passing space.
This is a victory for bike advocates across the Commonwealth!  As we wrote about in February (click here), the three foot law was one of several bike safety bills being considered by the Virginia legislature.  Our local bike advocacy group, Washington Area Bicyclist Association (WABA), along with the Virginia Bicycling Federation, was in strong support of SB97.  They actively helped to get the word out in Virginia, an effort which resulted in over 1800 letters being mailed to Virginia legislators from their constituents.  Curious how your local delegate voted?  WABA has put up the House of Delegate voting record on it website.  Check it out.
Virginia will be the 23rd state to have a three foot passing law, and passage of the law means the Commonwealth now joins its neighbors, Maryland and District of Columbia, in requiring three feet of distance when passing a cyclist.
Of course, a law is not effective without proper enforcement.  Virginia bike accident attorney Doug Landau is hopeful that Virginia's law enforcement community will take the new law seriously and do everything possible to enforce it.  Hopefully there will be some sort of publicity campaign to educate the public about the new law as well.
If you or someone you know has been struck by a vehicle while riding a bike and there are questions as to what laws apply, email or call Abrams Landau, Ltd. at once (703-796-9555).