Product Recall — Huffy Slider Tricycle Sold Exclusively at Toys R Us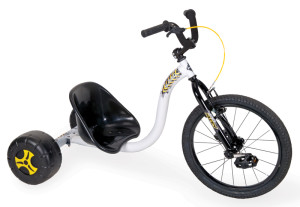 The Consumer Product Safety Commission (CPSC) has recalled Huffy Slider Tricycles sold in January and February of this year at Toys R Us because the handlebars can loosen, causing the rider to lose control of the bike.
If you have purchased this bike, you should stop using it immediately and contact Huffy for a refund.
Contact information for Huffy:
By  phone: (888) 366-3828 from 8 a.m. to 8 p.m. ET Monday through Friday
Online at www.huffybikes.com – click on "Product Recall" on the bottom of the page
If you or someone you know has been injured after using a defective product and there are questions as to what laws apply, email or call Abrams Landau, Ltd. at once (703) 796-9555.