2013 Bike to Work Day – May 17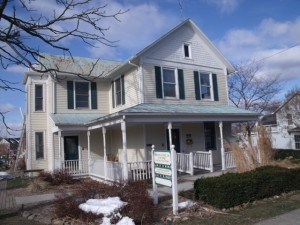 This year's Bike to Work day is Friday, May 17.  Held annually, this event is a celebration of biking as a clean, fun, and healthy way to get to work.  Click here to register.
With spring weather finally making its way to Virginia, Herndon bicycle accident lawyer Doug Landau is ready to drag his bike out of its winter storage and hit the roads and paths on his way to work.
"I love Bike to Work Day!" says Doug.  "I love it for lots of reasons.  1) I really enjoy biking; 2) I think everyone could always use more exercise; 3) biking is environmentally friendly; and, 4) I enjoy seeing bike-to-workers ride right by the Abrams Landau office in downtown Herndon!"
If you are biking to work through Herndon, you can not miss the Abrams Landau office — it is the house that looks like a grandma's house, at the corner of Station and Center streets.  Please wave as you ride by!