Why does Triathlete Doug Landau label all his gear with his personal information ?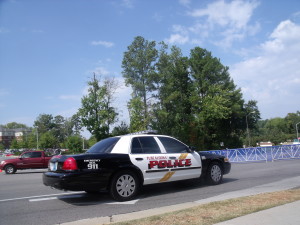 So that if I am in a bike accident or car crash, emergency medical personal can know who I am, where I live, and can contact my family if I am unconscious or suffering from a traumatic brain injury or amnesia. There are a number of products on the market, and I down own several metal ID tags, including those from the Reston Triathlon and RoadID.
Why do so many athletes wear RoadID and other durable personal identification bands, bracelets and shoe tags ?
Here are a few reasons:
Distracted Drivers
Loose Gravel and Dangerous Roadways
Dogs and other animals
The Unknown
In an accident, proper identification can be an athlete's lifeline to proper medical care and immediate contact of family. Many of these products are sleek, durable, comfortable and lightweight. They can even save your life. Many top endurance athletes wear them.