Herndon Labor Day Festival a huge hit !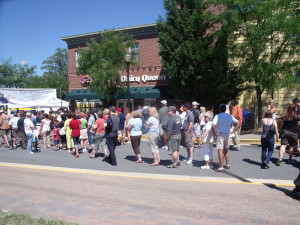 Lines stretched passed the Herndon Dairy Queen and along the W&OD Trail today as people waited in line to sample local wines, beers and hear a variety of musical artists. The Herndon Town Green and a perfect weather day made for a superb day.
Doug Landau was on his way to the Landau Law Shop 2 blocks away when he noticed downtown Herndon was set up for great music, crafts, food, 12 wineries and, new this year, micro-brews.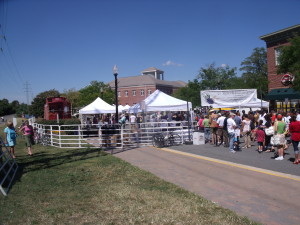 In keeping with the Reston/Herndon area's emphasis on driver safety and family entertainment, there were reduced pride tickets in the "Designated Driver/Entertainment Only" category and Children 12 and under were free of charge. So, while this is not legal advice, Herndon Reston area injury lawyer Doug Landau suggests that you mark the Herndon Labor Day Music & Crafts Festival on your calendar for next year – there's something for everyone !