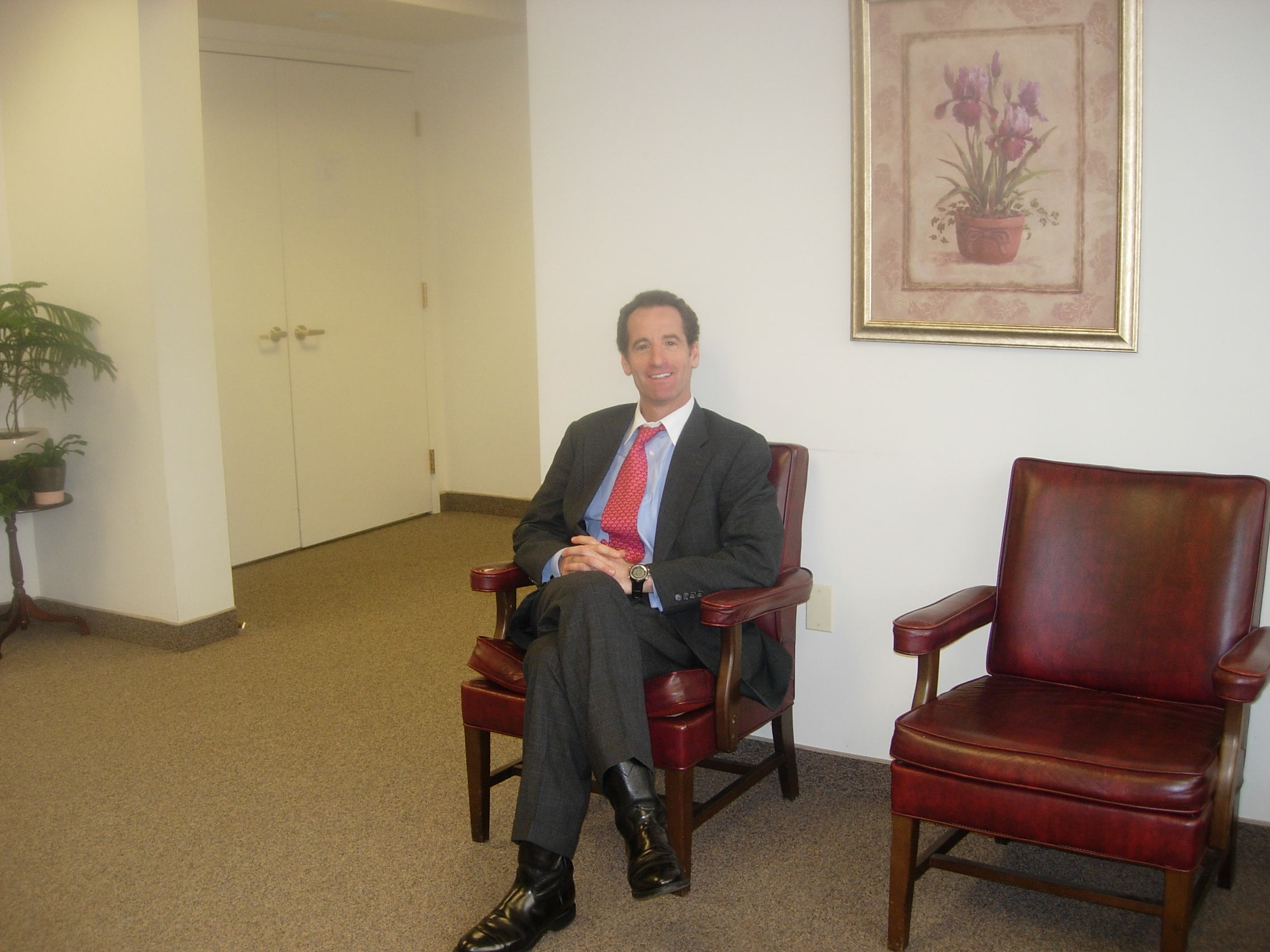 Workers Comp Hearing in Fairfax, Virginia ? ABRAMS LANDAU shows you where you go.
Herndon Reston area Workers Comp injury lawyer Doug Landau notes that since the Virginia Workers Compensation Commission ("VWC") does not hold Hearings in Court houses as often as it did 20 years ago, it is important to know where you are going and that the place of your Hearing may not look like the local Court House.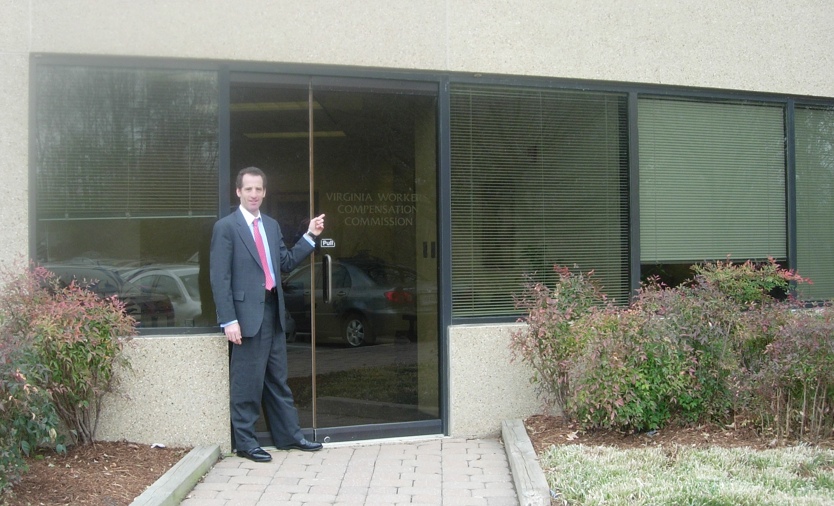 If you can attend Hearings weeks before your own "day in court," then you and your family and witnesses should absolutely do so.  Workers Comp Hearings are generally open to the public, and you will be far better prepared and less anxious.  Also look at your "Official Comp File" while you are there.  Call before you go to make sure they have your file is in Fairfax, as the headquarters is in Richmond, and that is where most VWC files are kept before and after Hearings.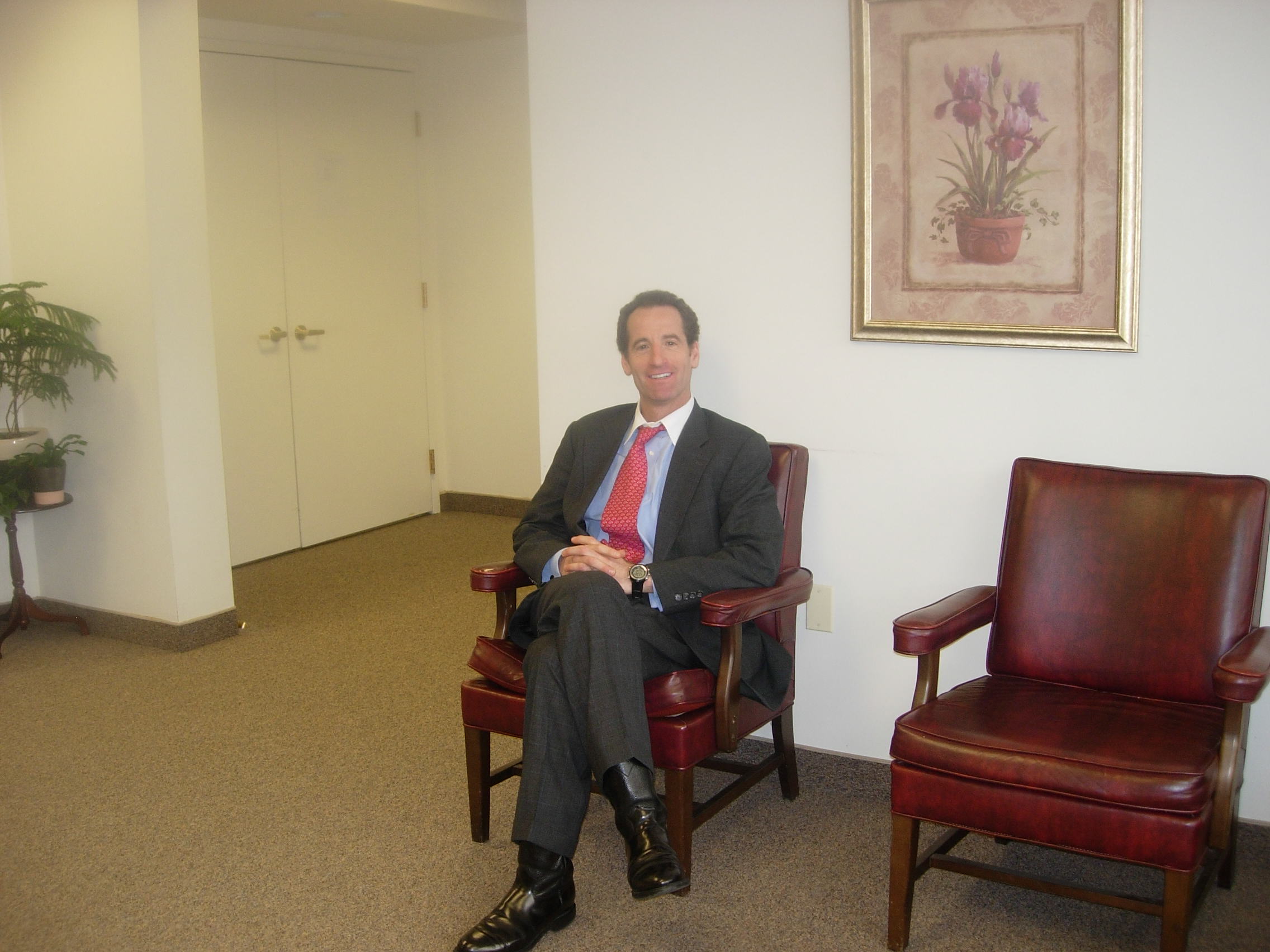 Shown here is disability and workplace injury lawyer Doug Landau outside the Fairfax branch of the Northern Virginia Regional Office of the Virginia Workers Compensation Commission.  The lower picture shows ABRAMS LANDAU's Doug Landau in the reception area, where he often meets clients, their families and co-workers before and after their Hearings.  On this particular day,  he had met with a family as the result of a fatal truck crash injury.  Landau also reviewed the official files on other clients' cases involving: paraplegia from a farm tractor rollover, brain injury, spinal cord surgery, permanent disability, head trauma, scarring and multiple fractures.