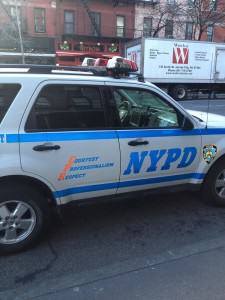 Williamsburg Hit-and-Run Kills Parents in Taxi Crash and then their NewBorn Baby
who fled on foot after crushing his car into us.  We were luckily not badly hurt, and the driver was later apprehended by our own excellent Fairfax County Police, but the memory of the crash and being trapped in my car in the middle of the highway facing oncoming traffic, has stayed with me forever.
The impact in the Williamsburg crash was so severe that the engine of the taxi ended up in the backseat, where the mother was was sitting before she was ejected. The husband was killed immediately upon impact, pinned in the car, where emergency workers had to cut off the roof to get him out. Police said there was a stop sign, though it's unclear who had the right of way.
Both taxi passengers were pronounced dead at hospitals, and the medical examiner said they died of blunt-force trauma. Their son was delivered by emergency cesarean section, but had been in critical condition since his birth, according to the station. The cab driver was treated for minor injuries at the hospital and was later released. Meanwhile, police said the registered owner of the BMW, who was not in the car, was charged with insurance fraud.  Unsafe driving on the part of the BMW operator, together with cowardice in fleeing the scene instead of trying to rescue the victims of the crash combine to make for tragic news.  According to car crash injury lawyer Doug Landau of the Herndon law firm ABRAMS LANDAU, Ltd., it is unclear whether intersection or street cameras caught any of the vehicles before, during or after the crash, or whether any of the cars had "black box" or other technology that would contribute helpful information to law enforcement.  Hopefully those at fault will be found, brought to justice and made to take full responsibility for all the harms and losses they have caused.