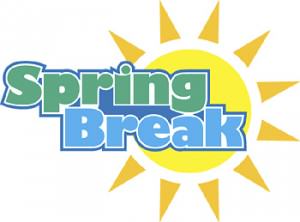 Parent Liability — Spring Break
property damage, personal injury, theft, shoplifting, and/or vandalism caused by their minor children.
So, before you send your child off on a trip this Spring Break, lawyer Landau has some advice:
Consider sending along a responsible chaperone (you or another parent). Or enlist the help of an adult who will be nearby to periodically check in with your teen — unannounced.
Discuss your behavior expectations with your teen, including consequences if something goes awry.
Develop a safety plan.  Be sure your child knows what to do if there is a problem on the trip.
Be sure you know the kids with whom your child is traveling. Collect cell phone numbers and parent information.
Be involved with the planning.  Help your teen select the destination, find accommodations, make the travel plans.  Involve the other kids' parents too.
Discuss safety with your teen beforehand.  Review the dangers of doing drugs or alcohol, getting into a car with a drunk driver, separating from the group, getting into a car with a stranger, etc.  Develop a plan for what to do if someone your child is with does something dangerous.
Establish times for checking in via phone, text, or  – preferably – video.
Call the hotel in advance to introduce yourself to the staff. You never know when you may need to reach out to someone there.
"There is a reason it is so difficult to find hotels or condos that will rent to minors  — because kids are prone to poor decision-making !" says Landau.  "I am all for rewarding teenagers and encouraging independence by sending them on fun trips with their friends.  But parents — be aware that, ultimately, YOU are liable for your minor child(ren)'s behavior!"
Happy Spring and Safe Travels!
The Abrams Landau, Ltd. team is always available should you or your child be involved in an incident and there are questions as to what laws apply.  Email or call our office at once if we can be of assistance (703-796-9555).