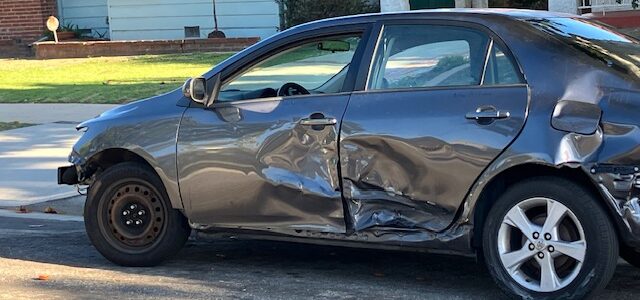 Why Does Landau Ask To See Both Sides Of A Clients Drivers License?
The reason to look at both sides of a clients drivers license is to see if there are any restrictions or other notations on the driver's license that may impact an injury or Worker's Compensation case.
The Abrams Landau Team has clients who are: prohibited from driving at night, required to wear special glasses, or don't possess a commercial driver's license for driving a big truck. These can all have impacts on their cases!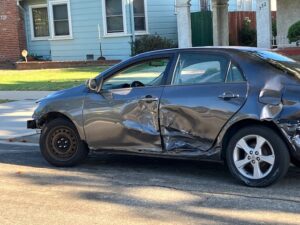 When Doug Landau takes the Deposition of a defendant driver, he asks to see their driver's license. This is to see if they have any restrictions/limitations on the back of THEIR operator's license, or if they were driving on the wrong kind of operator's permit. Furthermore, some driver's licenses may have expired, usually for an underage driver, or may reveal inconsistencies that will need to be explained during the examination under oath.
Landau learned his lesson when his client was asked for their identification by the Federal Judge. The DC judge wanted to confirm the identity of the individual before granting benefits. However, when the Judge flipped over the card he observed, "It says you're ineligible for federal benefits."
Landau had not seen the back of this card. He was momentarily stunned.
Landau had to think quickly on his feet and replied, "Well then, your Honor, as my client is here legally in this country for asbestos remediation work, and he paid taxes and paid INTO the Social Security system, he should be permitted to withdraw money from the system. I guess the federal government needs to refund the eight years of money that he paid into the Social Security system."
Then it was the Judge's turn to turn beet red. The Judge responded "Refund? The federal government doesn't give a refund to someone who's not even a citizen!"
Landau replied, "Then either the case goes forward and he is able to get money out of the system he paid into, or he gets a refund, as that money was not supposed to be taken out of his paychecks by his legal employer."
The Judge responded, "I will take the matter under advisement and we are adjourned." This means that the judge would think about it after everyone leaves the court and issue a written decision later.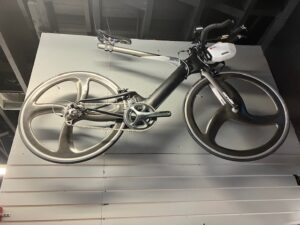 Sure enough, a fortnight later, the Judge found in favor of Landau's injured client and he was awarded full benefits. Since then, Landau made a resolution to check BOTH sides of identification cards in his client's cases. Clients who come to our law shop in Herndon, Virginia, see firsthand how we make copies of important documents, evidence, and paperwork that they sign, and we then give them back their originals, so that they know what is happening in their cases. While we are getting away from paper files, if the Internet should crash, and our online files disappear, we know that our clients have nearly all of the important paperwork in their cases.  In addition to making copies and scanning documents, we also will frequently take photographs of scars, orthopedic equipment, injuries, and family, so that there are records of what happened to the people we are helping.
So, if you visit with the Abrams Landau Law Team, and they ask for your driver's license or other government-issued ID cards, do not be surprised if they make a copy of BOTH sides. We learn from our mistakes. As the old saying goes, fool me once shame on you, fool me twice shame on me!
If you, or someone you know, have questions about what documentation is needed for a personal injury case or  Worker's Compensation claim, why it is important AND how it can be used against you in a court of law, please contact us at 703–796–9055 or email frontdesk@landaulawshop.com.