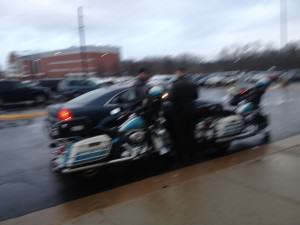 Which States Have the Worst Drivers?
 18th — drivers in Maryland are worse than those in Virginia!?!
What is behind the numbers?
The rankings were calculated based upon the number of fatalities on the roads, as well as citations for drunk driving, failure to obey, careless driving, etc.
The statistics point to the fact that the best drivers are also those who are the least distracted.  Bottom line?  Keep your eyes on the road and avoid distractions while driving!
Virginia car accident attorney Doug Landau has helped many clients who were injured because of the actions of a distracted driver.  These kinds of accidents are preventable.  Preventing needless injury on the interstates as well as local roads is one of the reasons Landau gives of his time to teach in local schools, legal education seminars and universities.  Landau urges all drivers to resist the temptation to take their eyes off the road, even for a split second. If you or someone you know has been injured in an accident involving a distracted driver and there are questions as to what laws apply, email or call Abrams Landau, Ltd. at once (703-796-9555).