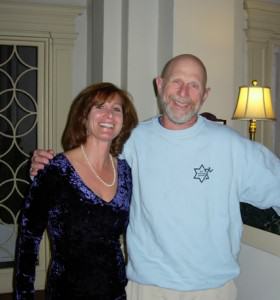 When is it "Comp" and When is it "Not" ?!!? The "Comp Bar"
the person who made the unsafe decisions and caused the injuries is employed by another company !
Reston, Herndon and Leesburg workplace injury lawyer Doug Landau was recently contacted about the following scenario:
Gallant works at his employer Pip's Pickles' warehouse. Goofus, truck driver works for Doofus Trucking, a freight shipper. Goofus negligently and unsafely parks his Doofus truck at Pip's Pickles warehouse for unloading causing permanent injuries to Gallant. The insurance company for Pip's pays workers comp benefits for lost wages, medical bills, prescription medications and travel expenses. Is there an argument that Gallant's negligence claim against Goofus and Doofus Trucking is "barred" by Gallant making a WC claim ? The short answer is "NO." If Goofus is a "stranger" to the work, and no viewed as being "in the same trade and occupation" as Gallant's employer, than a "third party negligence claim" can be maintained AND workers compensation benefits can be received under Virginia law. However, there is a "catch." If Gallant makes a "third party recovery," and collects money from Goofus, Doofus or their insurance carriers, then Gallant must pay back the workers comp lien, which is an "IOU" on his negligence case recovery, whether he is compensated by verdict, settlement, mediation or arbitration.
On the other hand, if Pip's engages in trucking, loading and unloading activities, and needed Goofus and Doofus because of a shortage of their own trucks, drivers, warehousemen or lumpers, then Gallant's "third party liability claim" would be precluded by operation of the Virginia Workers Compensation Act. (Someties called "the subcontracted fraction" of the work to be done test.) This result is not true in all states, and some more progressive states allow for lawsuits where the employer's OSHA violations, grossly negligent practices or intentional and criminal actions have lead to injury and death. Cases where an injured victim is blame free but may be able to sue the negligent third party AND bring a workers compensation claim require careful analysis of the facts and the assistance of experienced legal counsel. If you or someone you know or care for has been injured as the result of an on the job car, truck, bicycle or motorcycle crash and there are questions about what laws apply, e-mail or call us at ABRAMS LANDAU, Ltd. (703-796-9555) at once. Even if we cannot help, we probably know an experienced lawyer near you who can.