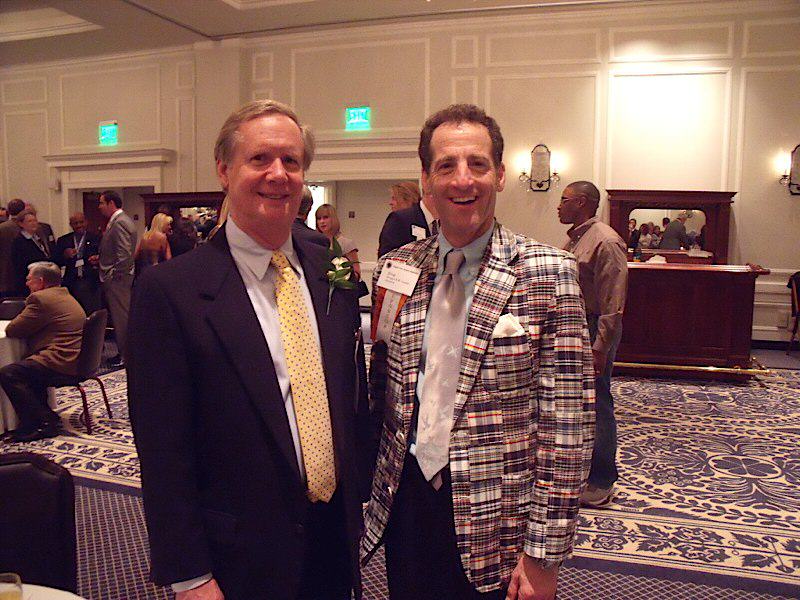 Virginia Sports Injury Lawyer Doug Landau believes in the motto "work hard play hard"
At the Virginia Trial Lawyers annual convention, Doug Landau had a chance to "run into" his friends and network so as to exchange ideas with other experienced injury and disability lawyers. One such lawyer is my good friend Chris Meyers of the Richmond law firm of Allen, Allen, Allen & Allen. The Landaus and Allens have been friends for generations, referring cases to each other and calling upon each other for assistance and advice.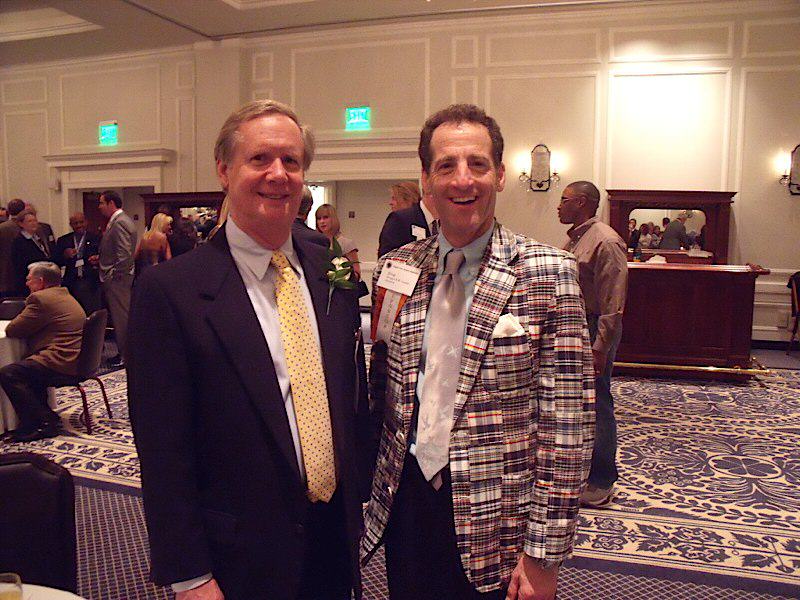 Chris and I have raced at national trial lawyer meetings all over the United States. We even raced on my birthday up in Andover, Massachusetts during the ATLA (now "AAJ") annual convention. Here Chris is putting on a kick at the end of the VTLA run through the Colonial Williamsburg rain. And, after showers, a change of garb and some hot tea, we clean up pretty well afterwards !