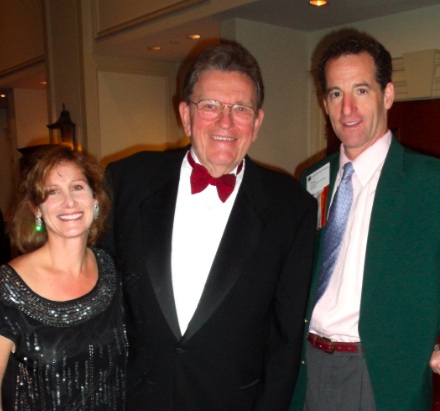 Robert Hall presented Virginia Trial Lawyers Life-time Achievement Award; Landaus celebrate with Lawyers from all over Virginia in Williamsburg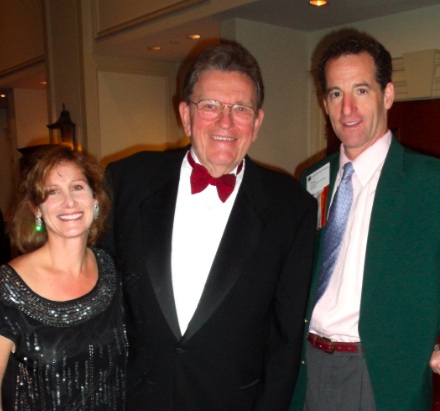 For only the second time in VTLA's 50-year history, a Life-time Achievement Award will be presented. Bob Hall was the President of the Virginia Trial Lawyers Association when I came to work for him in Fairfax after graduation from the University of Miami School of Law. He was my mentor, and we travelled all over the Commonwealth, sometimes even in Bob's plane with me holding the map ! His speeches have been inspirational, his advice on the listServs and other trial lawyer programs helpful.
Most recently, Robert Hall has served as president of the prestigious International Academy of Trial Lawyers ("IATL"). Hall and my late father Norman Landau attended IATL meetings, worked tirelessly to improve the civil justice system and helped in such initiatives as training Chinese lawyers in the American system of justice. For more than 40 years, Bob has represented families of those killed or seriously injured through medical neglect, product defects and transportation accidents, as well as notable criminal defense matters. In addition to being a superb litigator, Bob Hall is also an author, aviator, dad and grandfather. Everyone at ABRAMS LANDAU, Ltd., congratulates Robert Hall on this extraordinary achievement.