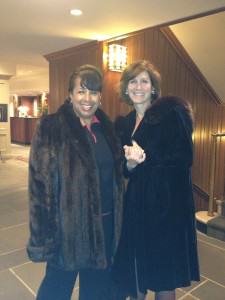 Tax Credits for Accessible Homes And Increased Resale Value
a tax credit of up to $5,000 to people who purchase or construct a new residence that meets accessibility standards. It offers a similar tax credit to people who retrofit existing residences.  Melissa Landau, a realtor with Keller Williams Town and Country Group notes that with an increasingly aging population, and multi-generation family arrangements, accessible homes will have great appeal and resale value in the Northern Virginia real estate market.
To help people retrofit, AARP Virginia offers "Home Fit" presentations with advice and home improvement supplier demonstrations. "All of our research shows that people want to stay in their own homes as long as possible," said Amber Nightingale, AARP Virginia associate state director for community outreach. For more on the tax credit, go to Virginia Department of Housing and Community Development website or call 804-371-7124. For more on Easy­Living Homes, click here elhomes.org. In tomorrow's post, information about upcoming "Home Fit" events in Herndon and Great Falls, Virginia.