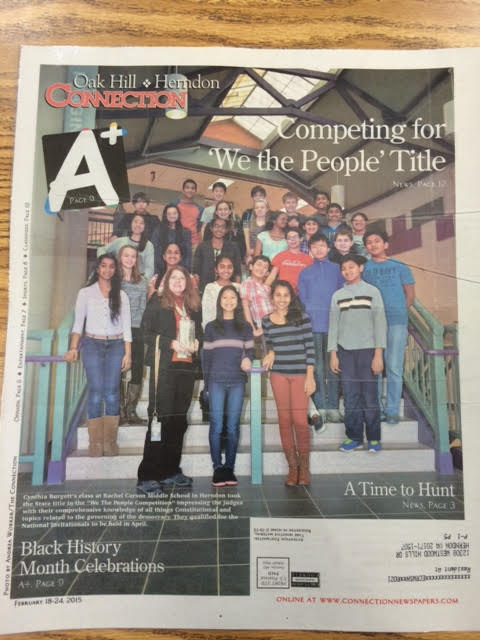 Support Rachel Carson Middle School "We the People" Scholars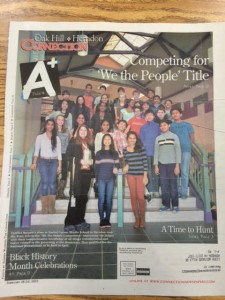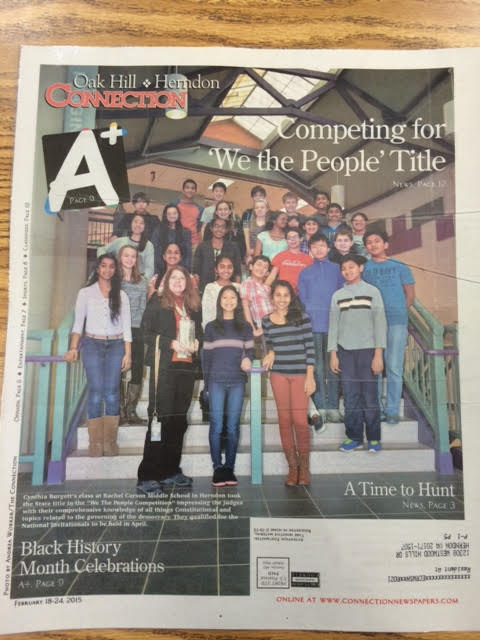 For the past several years, Herndon attorney Doug Landau has been helping 8th graders at Rachel Carson Middle School (RCMS) prepare for the "We the People" contest in Constitutional Law.  The young scholars from this public school located just down the road from the Abrams Landau Law Shop have taken the contest by storm at their every appearance, ultimately winning the National Championship in 2015!
The cost of competing in the event is quite high, however, and the team is asking for the community's support.  Donations will help these hard working students secure the $15,000 in fees required to attend the 2016 competition scheduled for April 30-May 2.
Contributing is easy!
Please make checks payable to RCMS with WTP in the memo line, and mail to:
Rachel Carson Middle School
13618 McLearen Road
Herndon, VA  20171
Or visit the We the People Gift of Education link (best viewed in Chrome).
Enter your own name and email address as the recipient.
Use the name Rachel Carson as the generic first and last name of the Traveler.
Trip ID# is 130143
School is Rachel Carson Middle School
Click "Send" to send.
You will then receive an email with a link where you can "Leave a Gift."
Landau has been impressed with the dedication of the teachers and staff at RCMS, as well as the students' families who have spent countless hours committed to helping their children prepare.  Please consider a donation!  Large or small — it will go a long way!
Click here for detailed information on this Fundraising opportunity.