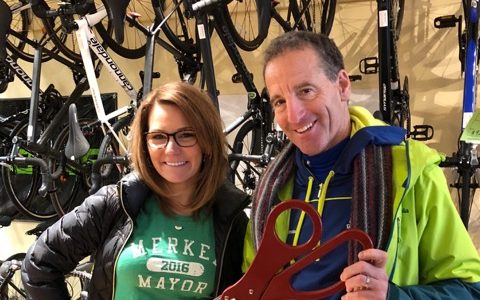 Support Herndon Mayor Merkel's 2018 Re-Election Campaign
Attorney Doug Landau knows that all politics is…local! He makes it a point to be involved in the community, which involves participating and supporting local government.
Landau, Delegate Jennifer Boysko, Delegate Danica Roem and many others joined together at Jimmy's Old Tavern at Downtown Herndon to kick off Mayor Lisa Merkel's 2018 re-election campaign. Both Boysko and Merkel have helped the Abrams Landau team with our Lids on Kids brain injury prevention and helmet giveaway program at local elementary schools. You can read more about it here and here.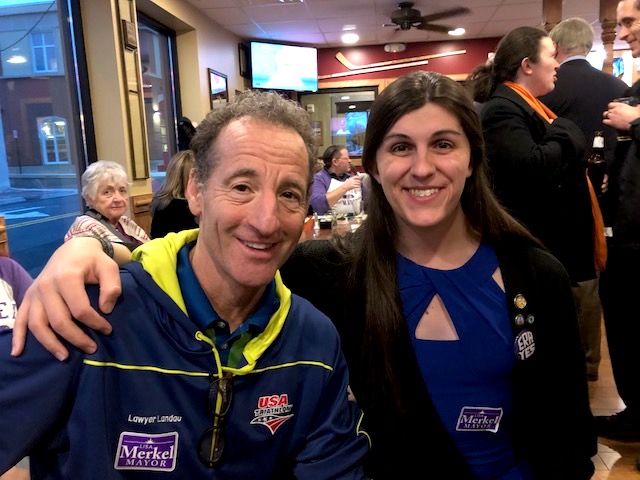 Lawyer Landau was also delighted to meet freshman Delegate Roem for the first time, to share his Lids on Kids program with her, and to hear about her historic election. Roem was recently elected to the Virginia House of Delegates becoming the first openly transgender person to be elected to the Virginia General Assembly. In January of this year, she became the first to both be elected and serve while openly transgender in any U.S. state legislature.
We are excited for the future of Herndon and ask that you please do what you can locally. Every vote/person counts. You can donate to Mayor Merkel's 2018 re-election campaign here.