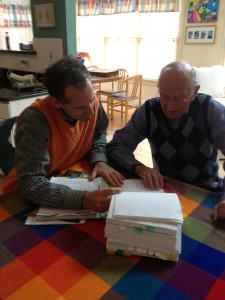 Should I Start My Legal Case on My Own?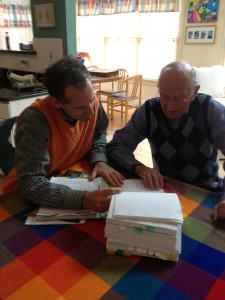 In today's world, where information is at our fingertips via a quick online search on a computer, tablet, or smartphone, it may seem tempting to start your legal case on your own.  Many people falsely believe that doing some of the work on their own will save money.
Build the Right Foundation for Your Case
An experienced attorney will tell you that building a strong foundation — from the beginning — is the best way to successfully prepare for — and get a favorable outcome from — a lawsuit.
Virginia trial attorney Doug Landau advises, "Do not fill out any forms, send any letters, talk to any witnesses, or provide any information before you have spoken to an experienced injury attorney.  Sometimes the things you do in the hopes of helping to build your case can actually cause it to fall apart even before it starts."
An experienced attorney will gather the right information, take the right steps, understand your rights, and know the legalities of your situation in order to properly advise and prepare you for the long road ahead involved in a lawsuit.
In fact, oftentimes when someone begins his or her own case and THEN brings it to an attorney, the attorney must not only backtrack, but sometimes may be unable to help after early missteps ruin the case.
Some of the Questions Your Attorney Will Help you Answer Before Beginning a Lawsuit
Do you have standing to sue?  In other words, were you directly affected by the dispute you want to sue over?
Who should you sue?  Not as easy to determine as you may think!
When should you sue?  What is the relevant statute of limitations (legal time limit)?
Do you have a good case?  Can it be won and will it be worth it?
Is there an alternative to a lawsuit?  Settling out of court?  Mediation?  Arbitration?
In which jurisdiction should the case be filed?  Filing in the wrong jurisdiction could jeopardize the suit.
What evidence should be collected?  Are there witnesses, experts, or others that may help — or hurt — your case?
Abrams Landau, Ltd. Can Help
At the Herndon law firm Abrams Landau, Ltd., our team of experienced legal professionals carefully evaluate each and every inquiry that comes in to our office.  It is best if we hear from you as soon as you are considering legal action, so that we may help you build the strongest case possible.  Email or call our office right away if you have been injured or disabled due to no fault of your own and there are questions as to what laws apply.  Our phone number is 703-796-9555.  Click here to reach us by email.