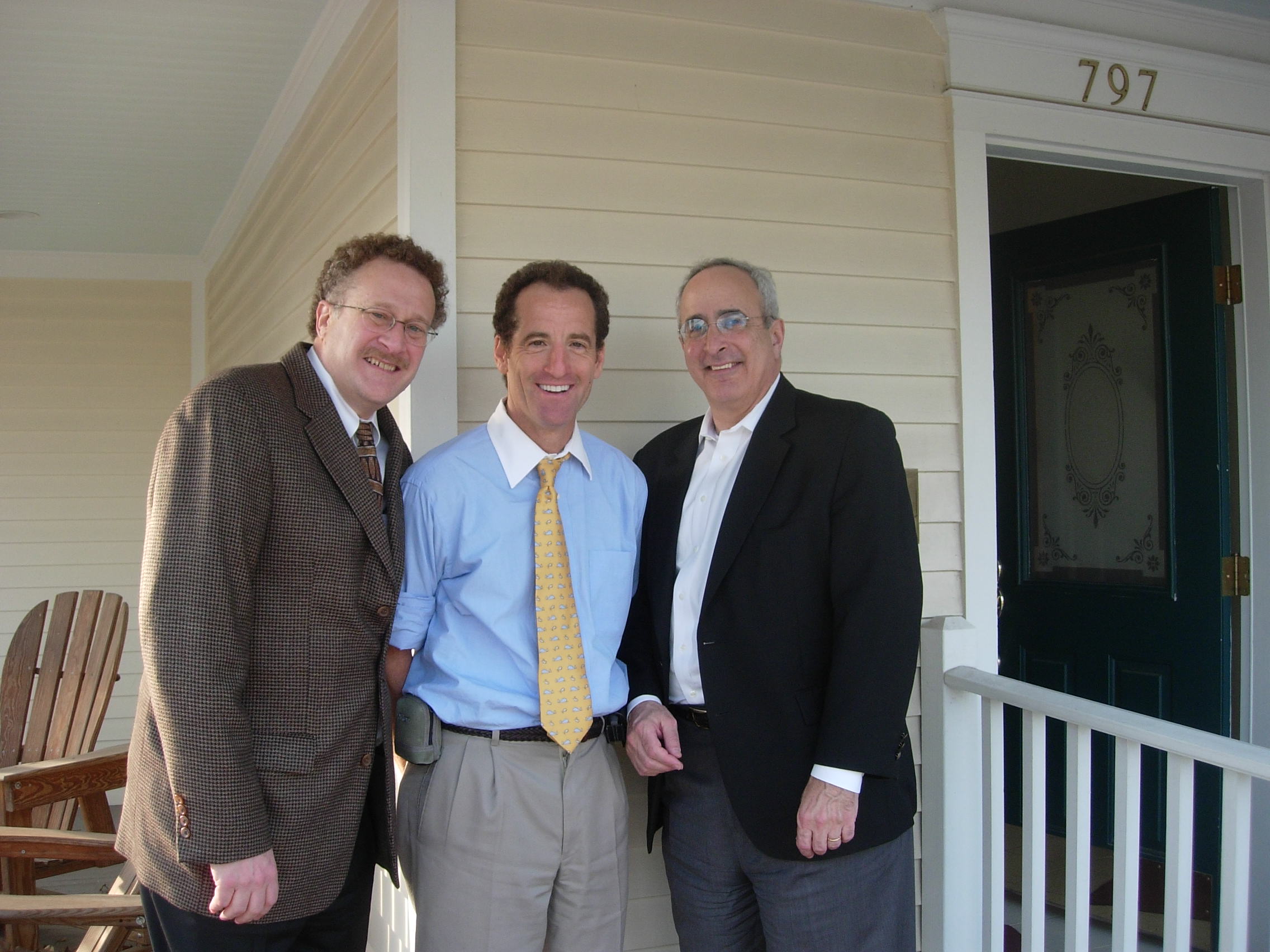 Rocking Chair Lawyer – Sit inside or outside at the Landau Law Shop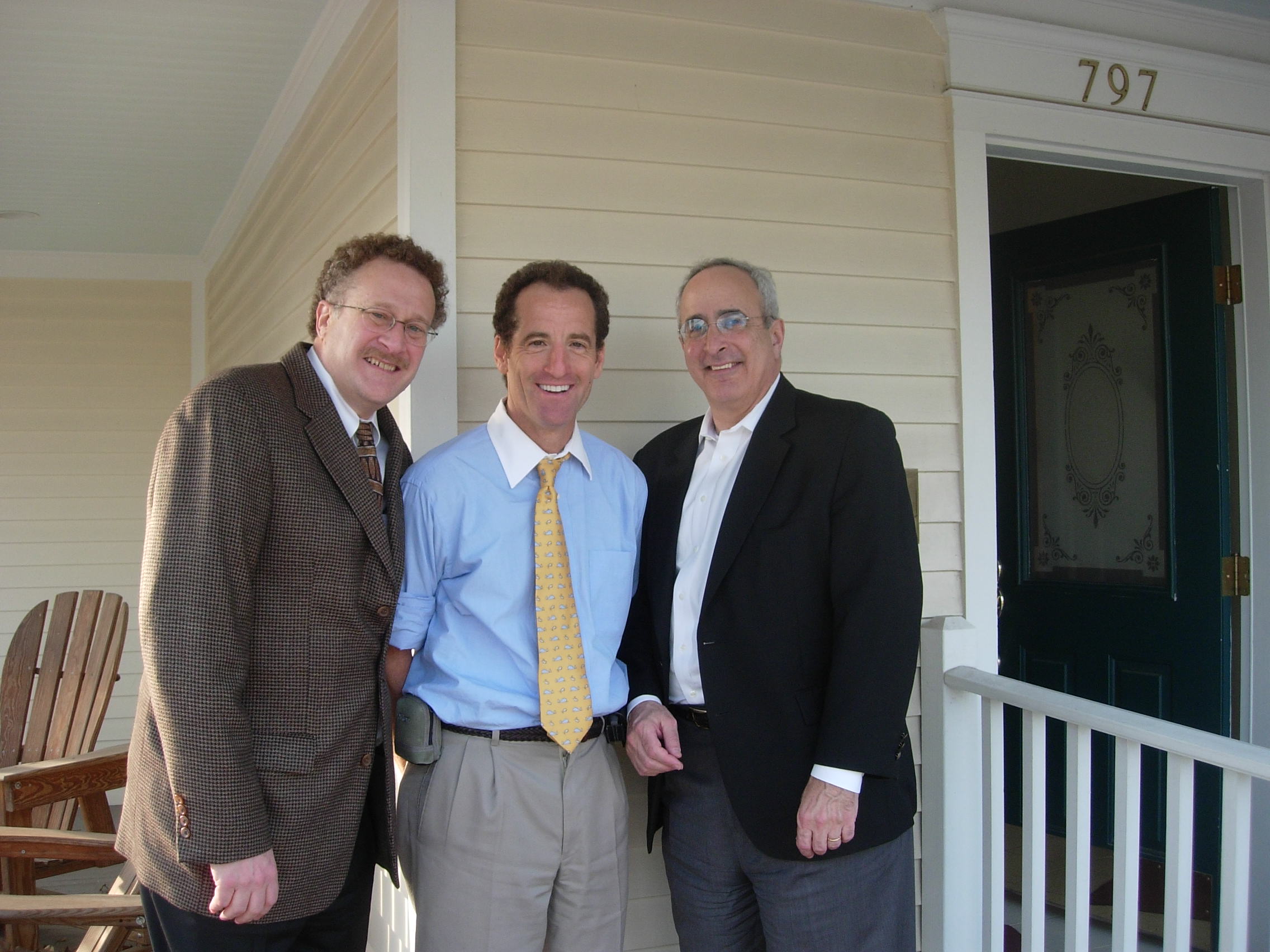 Why do we see Super Lawyer Doug Landau sitting OUTSIDE on the rocking chairs with clients, co-counsel and computers on the porch ? . . .
[CAPTION: Doug Landau enjoying the unusually warm January weather with Fairfax co- counsel Ed Weiner on his right, and Reston co-counsel (and substitute Judge) Steve Garver on his left. Note the open door and rocking chairs behind them ! . . .
When the weather is good, clients enjoy sitting outside on the wraparound porch at the Landau Law Shop. Their children like the porch swing and toys in the parlor, and the Herndon track and cross country teams go running by in the afternoons en route to Great Harvest Brad bakery for the free samples ! Because the nearly 130-year-old building has modern computer technology and equipment, the Abrams Landau trial team's laptop computers work outside as well as inside ! When other lawyers and judges visit, they, too, like to sit outside and admire the Downtown Historic District of Herndon. While clients who need to smoke, who are claustrophobic and who have Turrets Syndrome all welcome the availability of meeting outside, other clients find the rocking therapeutic for sore knee joints and ankles. Unlike so many law firms that stand on ceremony and fancy airs, the Landau Law Shop wants clients to be comfortable. As Herndon Super Lawyer Doug Landau often says, "We are friendly, not fancy." The recent record-setting temperatures in January have enabled clients, lawyers, doctors and others visiting the Landau Law Shop to enjoy rocking on the porch while getting business done in a unique setting.