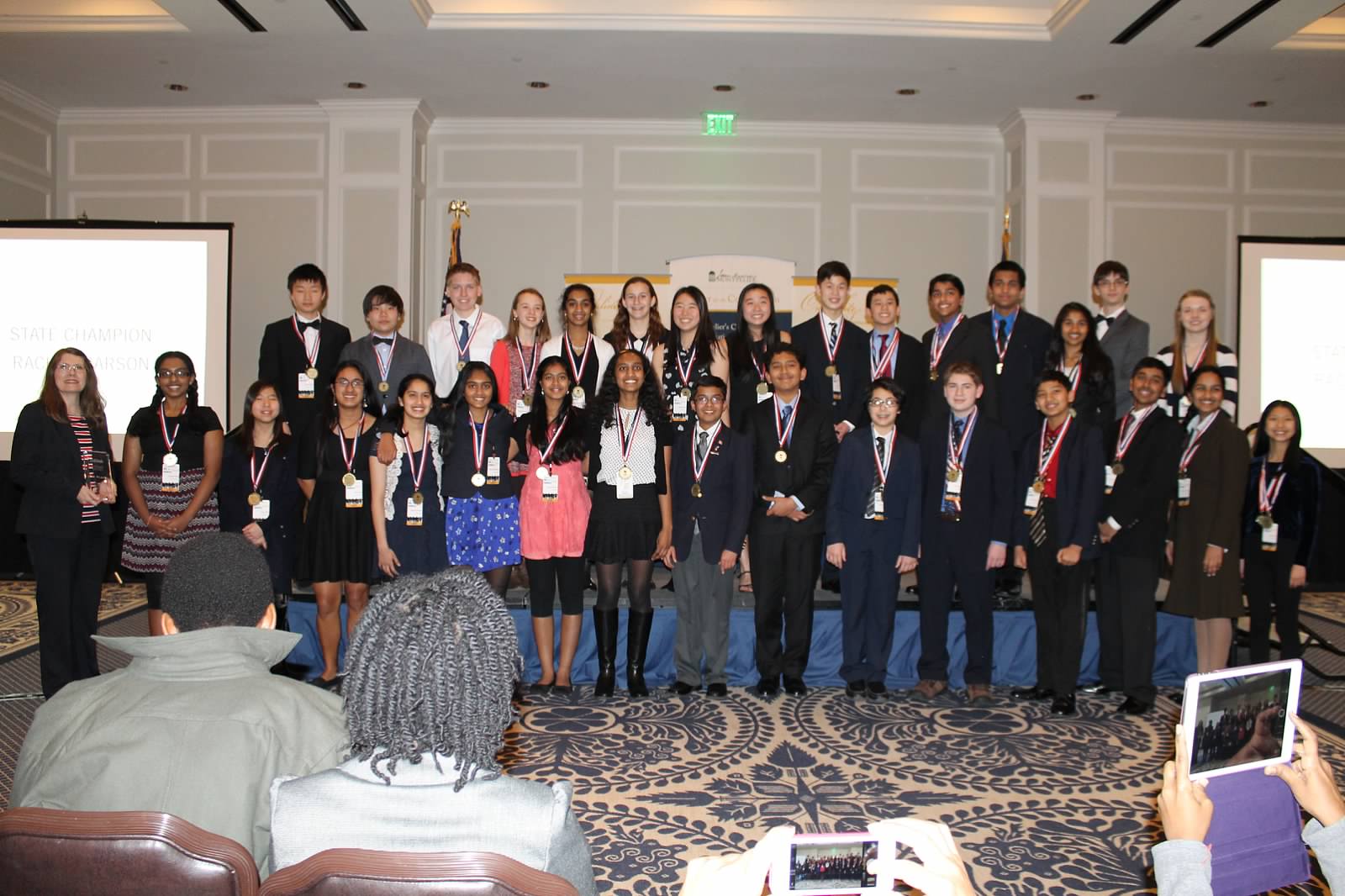 Rachel Carson Middle School Students are Virginia State Champions in the 2015 We the People Competition
Herndon lawyer Doug Landau has been visiting his local middle school — Rachel Carson Middle School in Herndon, Virginia — Tuesday and Thursday afternoons to help a group of 8th grade civic students prepare for the We the People Competition.
As he did last year, Landau has been working with these young public school scholars to beef up their knowledge of the United States government, civics, and constitutional law, and hone their skills in public speaking.
After winning the Regionals, the team traveled to Williamsburg, Virginia with their parents and teacher Cynthia Burgett to compete in the the State Finals.
Not only did the kids win States by 15 points, they even surpassed their score from last year by a whopping 41 points!
The National Invitational will be held again this year at George Mason University from April 18-20. The RCMS parents and students are hoping to secure the necessary funding to give the kids a chance to compete for the top spot in the country.  After all, last year's team took home the trophy for 3rd place in their first foray into the National Competition! Congrats RCMS!  Hopefully on to Nationals, with Landau right by their side!