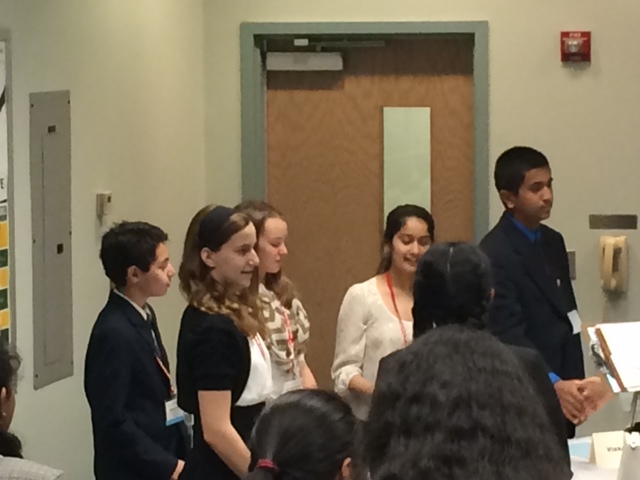 Rachel Carson Middle School in 2015 We the People Competition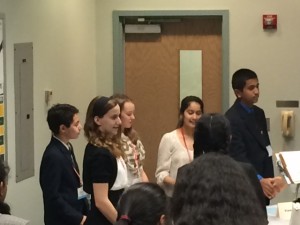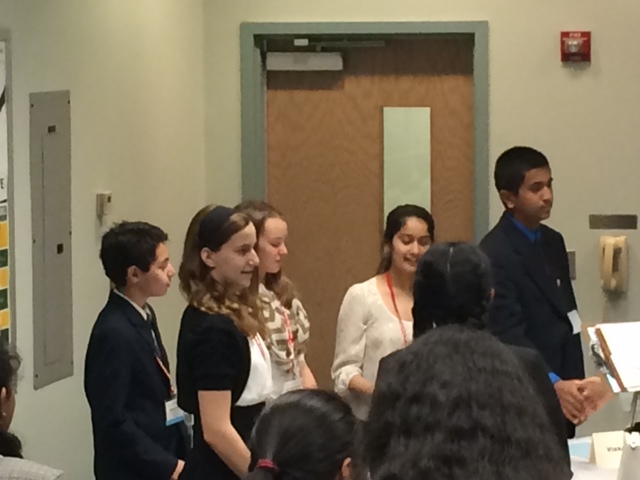 After months of preparation and studying, 8th graders from Rachel Carson Middle School in Herndon, Virginia placed in the top three at the "We the People" national constitutional law and civics competition held this weekend at George Mason University (GMU).
Several of the judges commented on the students' outstanding prepared remarks, as well as their ability to think on their feet and respond to questions from professors, lawyers and government executives from all over the country.
Coached by Herndon trial lawyer Doug Landau, who was at GMU to see them "in action", the kids and their outstanding teacher Cynthia Burgett were headed next to the Fair Oaks Marriott in Fairfax, VA for the We the People National Invitational on Monday, April 20 to compete for the top three prizes against teams from Oregon, Indiana, Florida, Arizona, Wisconsin and Ohio.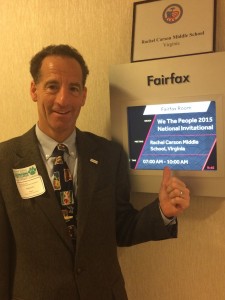 Landau had this advice for the students the night before they competed in the National Invitational:
First, it doesn't hurt to repeat the "call" of the question.  In other words, use the words in the question to frame your answer and focus your thoughts.
Second, my favorite word in answering the judges' questions is "because." It forces you to explain your answer.
Last, if the official timekeeper shows you the "time" sign, you should absolutely

not

speed up the rate of speech. In fact, you should slow down, as all of the judges have permitted students to finish their thought, without cutting them off at the knees.  Plus, the judges expect nervous junior high school students to speed up the rapidity of their speech.  Do the opposite !
Bottom line, this is a well-coached group of junior high school students, who owe a great deal of their success to their own hard work and their outstanding classroom teacher, Cynthia Burgett. Hopefully, after winning the State of Virginia and Regional Competition, the Rachel Carson Middle School team can improve on last year's third place National Championship prize. Stay tuned !