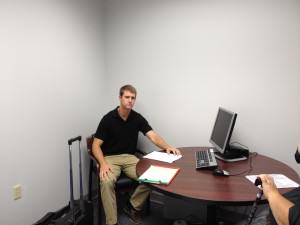 Qualifying for SSDI Benefits More Likely with Legal Help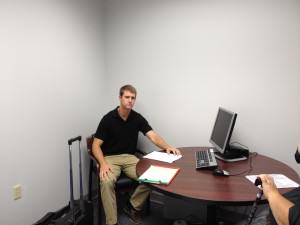 "The majority of my Social Security Disability Insurance (SSDI) clients who are seeking benefits before they hit their 60th birthday are simply asking to get their own money earlier than retirement age.  This is the money that they have set aside from their pay checks all the years that they were working.  It is their money and yet they face tremendous roadblocks in actually getting any of it when they need it most." according to Herndon lawyer Doug Landau.  According to news reports, there are 8,803,335 Americans collecting federal disability benefits – a new record, according to the Social Security Administration. People with qualifying disabilities tend to go on the rolls in economic hard times after losing their jobs. But qualifying for these benefits can be a lengthy and onerous task.
In order to assist people who cannot do ANY substantial work in the national economy, ABRAMS LANDAU, Ltd. works with our clients to build a case for why they do qualify for benefits.  The long, arduous process for Social Security Disability benefits is very different from state Workers' Compensation claims.  The workers comp claims usually ask whether or not a person can return to the job where s/he was injured, whereas the Federal Social Security Disability program asks if the person is disabled from virtually all jobs in the national economy.  This Federal disability test is a very difficult threshold to meet. A major stumbling block in proving eligibility is the requirement that a worker must have worked for more than 40 quarters (4 quarters in a year) at above the federally required levels of income and contributions to even be allowed to seek benefits.  This means that sometimes Lawyer Landau must advise his clients that they cannot even seek SSDI despite being in this country legally, working hard for many years, but not accumulating the required 40 quarters of credits.
So, for anyone who thinks it is "easy" to get SSDI, we invite you to attend any of our Hearings, see the months and years of work it takes to even get before a Federal Administrative Law Judge, and then tell Doug Landau how "easy" it is.
Stay tuned for future posts in which Landau will discuss actual cases won over the past year.
If you or someone you know has been disabled and are unable to work, and there are questions as to your eligibility for SSDI benefits, email or call us at ABRAMS LANDAU, Ltd. (703-796-9555).