Nurse Case Managers: Wolves in Sheeps' Clothing?!!?
Whose side are they on, anyway?
After a workplace accident, an injured worker has enough to worry about, like paying for food, rent, utilities, gas, etc., without having to worry about whether nurse case managers, the insurance company, or employer assigned to his case are interfering, or worse, setting him up for denial or termination of benefits. Yet that is precisely what happens in many Virginia Workers Compensation claims that end up calling the Abrams Landau Workers' Comp team. They are upset. Their benefits have been terminated (or are about to be), they can no longer see their trusted treating doctor, and their medications are cut off. They, and their families, are at their wit's end.
---
"Nurse case managers don't even tell the injured worker or their family that they will be testifying AGAINST the disabled employee in Court."

---
These callers all seem to tell the same story. Things start out well. The nurses come on like the injured worker's best friend. They insert themselves into doctors' appointments. They meet with the treating health care providers and their staffs (often outside of the presence of the patient or their family!). And they send reports to the adjuster or claims managers that often lead to the cessation of vital benefits, or reductions in medical care. Worse still is that they never tell the injured worker or their family that they will be testifying AGAINST the disabled employee in Court, as a witness for the insurance company, Third Party Administrator (TPA), and employer.
Why Nurse Case Managers Are Valuable to Insurance Companies
Yet these nurse case managers and the companies that employ them market to the workers' comp insurance companies. They make promises that their customers will get a 5-to-1 "average ROI on field management cases." In other words, for every $1,000 the insurance company pays these nurse case management companies, the comp carrier will get a return of $5,000 on their money. One national department store brand bragged that they had "seen massive reductions in their loss" incurred numbers and achieved significant savings deploying these nurse case managers. These companies promise a "hands-on" approach, but what often occurs is a heavy-handed strategy where cost savings and removal from workers' comp is the overriding goal.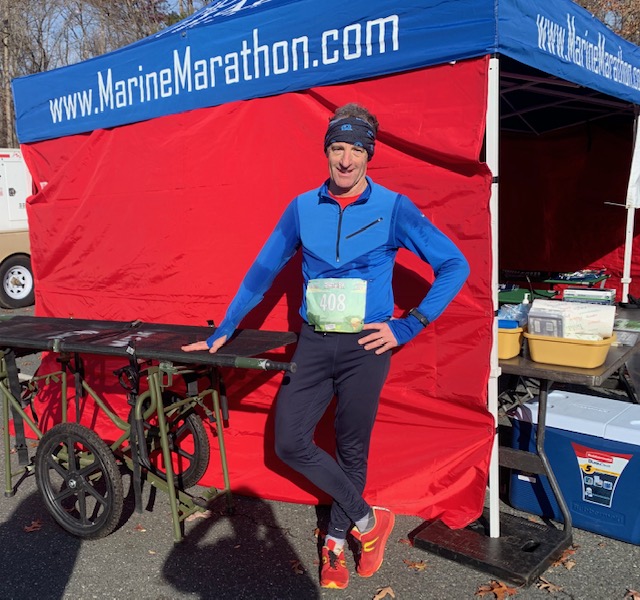 To justify their involvement in the case, nurses' reports to the adjusters describe these cost savings. Sometimes their reports include highly personal information about the disabled worker, and their families' unrelated health issues, financial strains, criminal histories or other family members' problems. Doug Landau has always thought that workers injured in the course and scope of their employment should have some right of personal privacy. However, the workers' compensation insurance companies do not share this mindset.
OK, but isn't paying out WC claims the whole reason these insurance companies exist to begin with??
The WC insurers are in the "risk management" business. They collect premiums from employers, and then if they pay out less than what they have collected (and made on their investments), they make a profit. The less they pay – in other words, the more claims they deny, defeat and wear out – the more profit they make. So they often employ these "nurse case managers," not to treat the patient, not to dispense helpful medications, and not to testify on their behalf, but to effect costs savings to the account.
---
"Workers' Comp insurers are in risk management: the less they pay out in claims, the more profit they make. Nurse case managers are employed not to treat the patient or advocate for them, but to effect cost savings to the insurer's account."

---
Lawyer Landau has even seen reports where the nurse case manager had assisted the insurance company in cutting off a claimant from her weekly wage loss checks, her medications, family, medical care, and support system. The nurse case manager in that worker's case also predicted that the claimant had become suicidal and would take her own life. And this indeed came to pass: the claimant did in fact take her life (Veselina Hristova vs. Ringling Bros. and Barnum & Bailey Circus, 8/30/2007).
In fact, another client took his life in a very horrific "suicide by police" that was tried after he died so that his widow and children could receive Virginia workers' comp benefits (Douglas Elliott vs. Cross Country Construction, 7/25/2001). Landau tried the case in order to win the AWARD after the nurse case manager and the insurance company terminated benefits.
The Abrams Landau Approach to Nurse Case Managers
In light of the Abrams Landau WC team's experiences with insurance company nurse case managers, it is the rare claim where Lawyer Landau will permit such a "nurse" to meet with a treating doctor outside of the presence of his client or their family. It is the rare file where the Landau Law Shop will allow a NCM or WC adjuster to determine the course of treatment. Under Virginia law, it is for the patient and her doctor to make treatment decisions, set appointment times and dates, as well as locations. And yet, Landau fights with adjusters, claims managers, insurance defense lawyers and nurse case managers on this regularly. 
If you or someone you care about has been permanently injured in a workplace accident, and there is a nurse case manager assigned to the file, and things just don't seem right, and there are questions about what is legal, please give us a call (703-796-9555) or email us at Abrams Landau, Ltd.