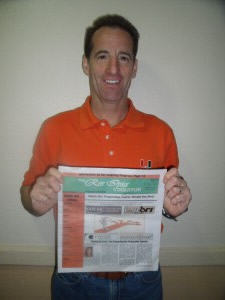 Landau visits University of Miami School of Law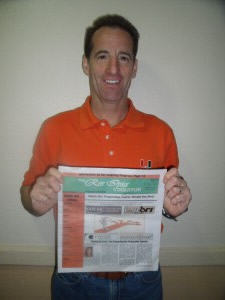 During his most recent trip to Florida, Dulles area injury lawyer Doug Landau visited his law school alma mater in Coral Gables, Florida.  Always interested to see what is being taught at "the U," two of Landau's study group partners (Racquel Rodriguez and Ervin Gonzalez) teach on campus in addition to stellar careers at their respective law firms.
While at the University of Miami, Landau received a full tuition scholarship as Editor in Chief of the Law School Newspaper.  The "Res Ipsa Loquitur" is still being published, and Landau picked up several copies.  The Oak Hill injury and disability lawyer may send the "Res Ipsa" an article or two in advance of his reunion.  The University of Miami Law School is a national law school, which means that students are taught not just the state law, but the law in other states as well as the Federal Statutes such that they can successfully practice anywhere.  Landau says, "the proof is in the pudding," as he and his study group mates all passed their respective bars exams on the first try (Landau and Ervin Gonzalez have multiple bar licenses) and had jobs with top law firms lined up for when they graduated.