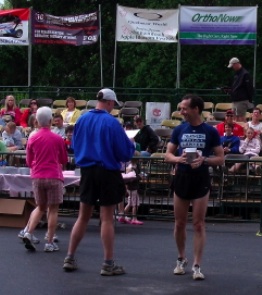 Landau discusses cases and places after a successful day at the races at the annual Apple Blossom Festival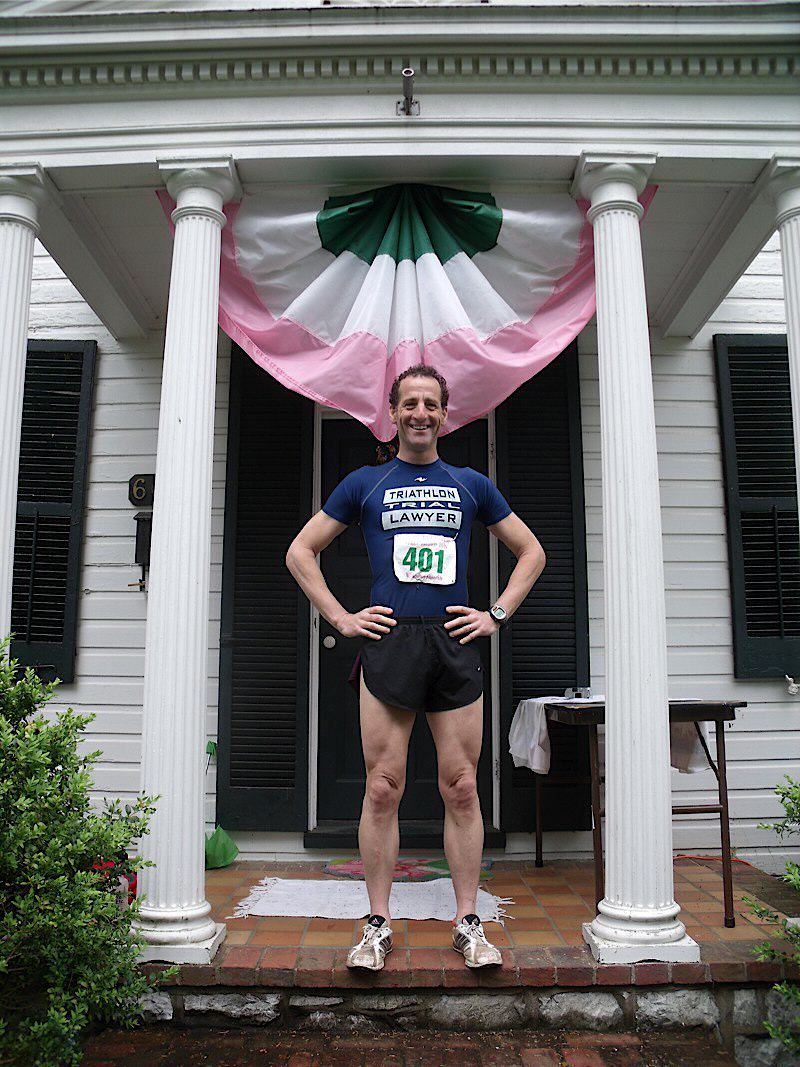 Meeting with lawyers, doctors and judges from the Shenandoah region is one of the reasons Loudoun and Fairfax injury lawyer Doug Landau attends the annual Apple Blossom Festival in Winchester. The Apple Blossom Festival Grand Feature Parade is the largest on the East Coast. Landau has also attended the Macy's Thanksgiving Day Parade in New York City a number of times. However, while the filling of the balloons in the "Big Apple" the night before is impressive, the Shenandoah Apple Blossom Festival Grand Feature Parade is his favorite.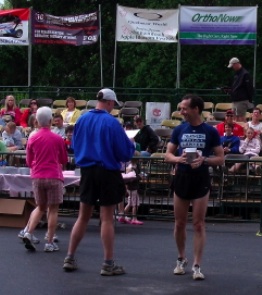 The TriathlonTrialLawyer also likes an audience for his cases and races, and the Apple Blossom Festival has a 10km. race on part of the Parade Route the morning of the Grand Feature Parade. So, in the past Landau has had clients to cheer him on his way, and even handed out settlement checks at specific mile markers and on the Handley High School picnic lawn afterwards ! This year, Landau finished in the top 7.5%, beating over 1,100 other runners and collecting a silver Jefferson cup as runner up in his age group. Here the Herndon Reston area brain injury and crash lawyer is shown collecting his award, and above, beneath the traditional pink, white and green bunting that adorns the houses throughout the City of Winchester during the celebrations. Just as his trial and teaching schedule is available to clients, his racing calendar is available, online, at TheAthletesLawyer.