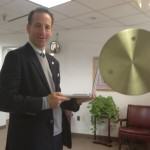 Joint Replacements Gone Bad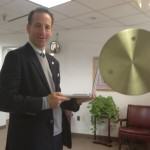 Several weeks ago, we wrote about the idea of warranties on joint replacements.   The truth is, they are rare.
But, like any other device or appliance, joint replacements can fail after "installation".   They are vulnerable to unseen defects and/or design problems that may not have been revealed during the product's initial testing.  For example, in July of last year, Stryker (a producer of surgical implants) recalled its Rejuvenate® Hip Stem and ABG II® Modular Hip Stem devices.  These devices, used in hip replacements, could deteriorate in the femur.  Stryker took responsibility for the defect, offering to pay for examination, testing, and treatment (including revision surgery) for any affected patient (read more).
Herndon workers compensation attorney Doug Landau considers an interesting situation:
Consider a disabled worker who requires a joint replacement after a workplace-related injury or condition.  Because it is work-related, workers compensation pays for the surgery and all related treatment.
Now consider what would happen if the joint implanted into the worker was recalled, requiring costly revision surgery.  This, too, would be covered under workers comp.
BUT, suppose the device manufacturer, as was the case with Stryker above, will pay for all treatment related to the defective implant.
Can the worker collect both?
No, says lawyer Landau.  "If the patient's surgery was paid by the workers comp policy and subsequently reimbursed by the device manufacturer, the patient will have to repay the comp claim.  After all, there is no such thing as a free lunch — twice!"
If you or someone you know has had a joint replacement which is causing medical problems and there are questions as to what laws apply, email or call Abrams Landau, Ltd. at once (703-796-9555).  We work with nationally recognized experts who have experience with these challenging cases.