Insurance Company has an "IOU" on YOUR case ! Subrogation in the Context of Workers' Comp Third-Party Negligence Cases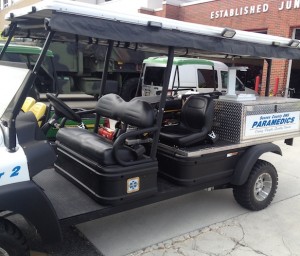 When a workers' compensation insurance company or employer pay for medical care that results in additional injury, complications, and/or infections, the employer and insurance company have a lien on any third party litigation.  This is known as subrogation.

Merriam-Webster defines subrogation as "the assumption by a third party of another's legal right to collect a debt or damages." 
Perhaps the best way to explain subrogation, however, may be to give a real life example.
A recent client of the Abrams Landau law firm was injured in an on-the-job accident.  The injured client — let's call him Bob — filed a successful workers' compensation (WC) claim for his injuries.  His medical treatment, lost wages, etc., were covered under the claim.
Bob's doctors recommended physical therapy (PT) for his injuries.  The PT was covered by the WC insurance company.  During one of his PT sessions Bob, exhausted and reluctant to continue with more exercise, hit the back of his head when he fell down a flight of steps.  He felt he had been pushed to do more, against his will.  Furthermore, Bob noted, no harness or other protective gear was used when he was asked to go up the stairs using crutches.
Bob consulted his workers' compensation attorney, Doug Landau, to find out if a negligence lawsuit — against the physical therapist, PT group, or hospital  — could be filed for Bob to recover damages arising from his fall down the steps.
Landau advised Bob of the reality of subrogation.
The subrogation interest, sometimes called a "lien" is really just an "IOU" on any third-party recovery.  In other words, if Bob were to bring a claim against the physical therapist, hospital, or other negligent entity, and made ANY monetary recovery — whether by settlements, arbitration, mediation, and/or trial — the WC carrier would be first in line to be paid back.
This is a very bitter pill for many of Abrams Landau's doubly-harmed clients to swallow.
Rarely do the insurance companies help with this third-party litigation, which means it falls upon the firm and the firm's clients to front the expenses, invest the time and effort, and bear all of the risk such secondary injury claims carry.
Furthermore, we would have to parse out which injuries were pre-existing before the PT began, and which decisions or lapses in protocol on the part of the PT led to the new injury situation.
In short, the subrogation means you need to be fairly certain of a large verdict or settlement in order to make a 3rd party negligence claim worthwhile in cases of WC treatment  related injuries.
If you or someone you know have been injured in an on-the-job accident and there are questions as to what laws apply, email or call Abrams Landau, Ltd. at once (703-796-9555).