Injured? Go To a Real Doctor or Hospital!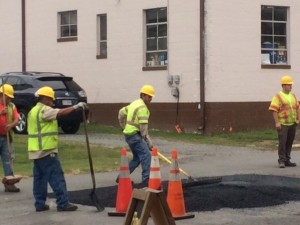 Having seen some horrible results from the "doc-in-the box" facilities that are sprouting up all over Northern Virginia and the DC metro area, Herndon injury lawyer Doug Landau is hearing of cases where clients have been to a freestanding emergency room, storefront ER clinic, shopping center storefront medical facility, or franchised clinic.
Unfortunately, the quality of the records the Abrams Landau team receives from some of these "doc-in-the-box" facilities are not helpful to the Workers' Compensation Commission, the federal Social Security Disability judges, or to anyone familiar with usual and customary high level of record keeping common to medical providers in the United States.
"To put it bluntly," notes lawyer Landau, "I keep my enthusiasm for these freestanding 'doc-in-the-box' facilities under strict control.  And I recognize that very often, to save money, employers will send injured workers to these cheap local 'medical facilities.'  But this is a disservice to the injured worker, especially in the case of serious and permanent injury claims."
Injured Workers Should Seek Top Level Medical Care
Here are three compelling reasons an injured worker should not seek care at a retail facility:
First, there is very little follow-up care after the initial acute injury work-up.
Second, in the case of a permanent injury or chronic condition, it is best to be followed by the same doctor or team throughout the entire course of care.  This is not possible in franchises, drugstore affiliates, or storefront operations.
Third, evidence tends to suggest that the level of care in a true trauma center, hospital, or family practice facility will be much higher than that found at a freestanding shopping center cut-rate walk-in clinic.  The patient must consider the quality of the surgeons and other physicians associated with these establishments.
Landau is aware that these clinics are on the provider panels foisted upon injured workers, and it gives the Herndon Law Shop cause for concern.
"I question the quality of medical care, and with such clinics sprouting up in drugstores, the commercial aspect cannot be ignored," adds Landau.
Rather than go to a walk-in one minute clinic, urgent care center, or other doc-in-the-box, please call Abrams Landau, Ltd. to see what your options are under the Virginia Workers' Compensation Act and other laws.  Reach us by email or phone (703-796-9555).