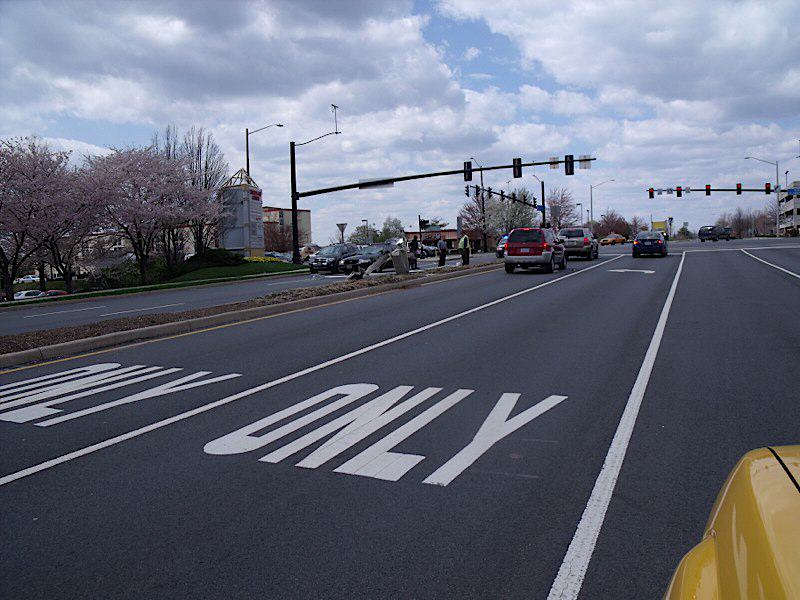 Injury lawyer Doug Landau, for the second time since moving his office to Herndon, witnesses a distracted driver smash into a light pole !
she was and her air bag had not deployed and she had no outward signs of injury.
When I went to my car about one hundred yards away to get my camera, and came back to take some pictures, she was gone ! Since I did not have my cell phone with me, I asked onlookers at the Starbucks to call in the emergency so no one would crash into the pole that lay across the street or get electrified (or electrocuted) by the broken wires. I ran inside the shopping center and used a land line to call for the Police Department. The Police arrived shortly thereafter, posting police cruisers, flares and officers, so no one would get hurt. The top picture shows the pole, smashed glass and wires in the road, with the Eldon Street Sunoco, where I got my car's oil change, gas and wheel rotation, in the background. The bottom picture shows the street after the police secured the scene. One of the reasons I carry my digital camera is because I seem to be present for a lot of crashes, smashes and other unusual events !