How Do You Get Help at Home After Surgery?
How do you get help at home after a surgery? This is an important question, especially as not everyone has nearby family or friends able to assist after major surgery. Many Abrams Landau law clients have significant orthopedic procedures to fix broken legs, torn rotator cuff's, herniated lumbar spine disc surgery and construction site internal organ injuries.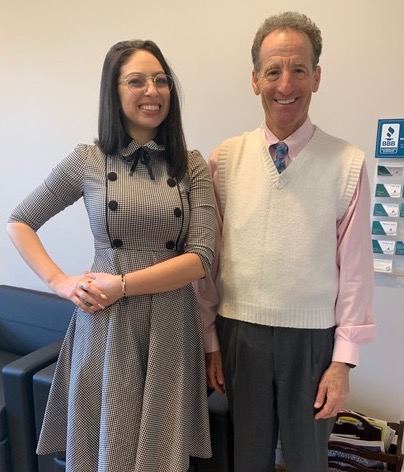 Two confessions: First, attorney Doug Landau will be 60 this year and he has been a member of the American Association of Retired Persons (AARP) for some time. Secondly, he is one of those nerds who actually reads the AARP Bulletin, as well as the AARP emails. In addition, he has been interviewed by the AARP for help for disabled workers who are seeking Social Security Disability Income benefits. A number of his workers' compensation clients need assistance in cases that have been denied by the insurance company, because no help is available from their employer or Workers' Comp insurer. So, attorney Landau was keen to see this discussion of how to find help at home after surgery in the March 2020 AARP Bulletin.
When a patient lives alone and may not have a support network of friends or family nearby who can help, the patient should ask the hospital social worker or case manager about home care services. A number of insurance companies and plans will cover home care services. This is because home care services reduce the chances of infections, complications, falls and other things that would send the patient back to the hospital for even more expensive medical treatment.
For such things as meal delivery, transportation, help making your bed, and other non-medical type services, you may want to consider contacting the local area agency on aging at 800-677-1116 or online at the National Association of Area Agencies on Aging (n4a.org). Your representative from the Area Agency on Aging will likely interview you about your needs and refer you to organizations that can provide those service free or for a fee. Certainly, you have nothing to lose by speaking with them, and it is much better, if you were going to be immobilized, to not be isolated.
Do not be shy about asking your friends, family or even neighbors to pick up medications and groceries. You might even ask if they live close by if they could help with a load of laundry, or just bring you lunch, dinner or other important nutritional needs, and keep you company for an hour. Again, the key is to make sure that even if you are immobilized, that you are not isolated, and that there are people available who can help you if your recovery takes a turn for the worse.
If you or someone you know has been injured due to no fault of your own and you have questions as to what laws apply, please give our office a call at (703-796-9555) or email us at Abrams Landau, Ltd.