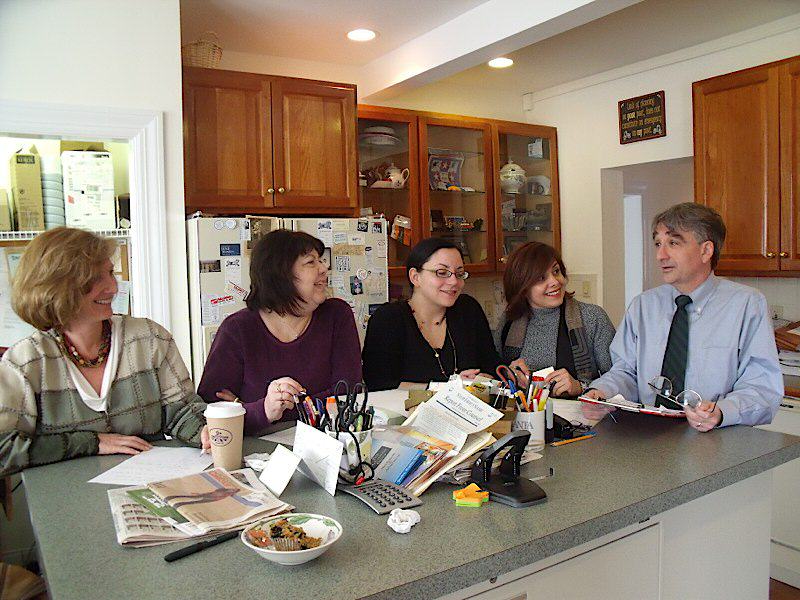 Herndon Virginia injury and Social Security Disability lawyer Doug Landau and Federal Workers Comp specialist Stephan Scavuzzo look to help those injured on the job
In a previous post, I wrote about meeting Federal Workers Compensation specialist Stephen Scavuzzo at his magnificent Tysons Corner office. Today attorney Scavuzzo was kind enough to spend some time at ABRAMS LANAU, Ltd. and teach us about the largely misunderstood world of Federal Government Comp claims.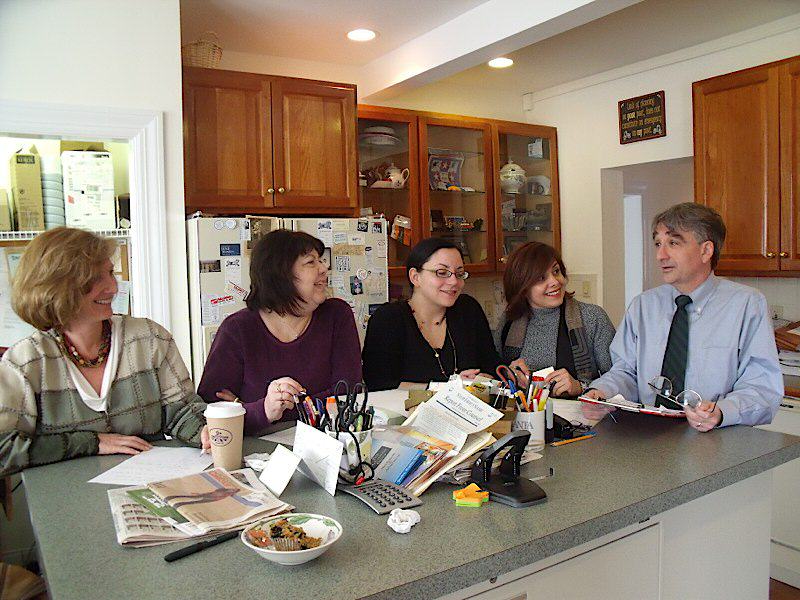 One of the good things about what I do, in addition to trying to help injured people and their families, is that I learn something new almost every day ! For example, I learned that in Federal Comp claims, an injured worker may be eligible for 3/4 of his or her pre-injury wages, tax free, if they have any dependents. If they do not, they may be entitled to 2/3rds of their pre-injury pay ! In Virginia State Workers Comp claims, an injured worker can only get 66.6%, and there is a cap known as the "maximum compensation rate." Because of the interplay between Federal Workers Comp and Retirement, it important to seek the help of an experienced lawyer who regularly handles these kinds of cases. Federal Comp & Employment specialist Stephan Scavuzzo is shown here with (L-R) Melissa, Dianna, Lauren & Beatrice in the ABRAMS LANDAU kitchen. Picture, by Doug Landau, muffins by Great Harvest.