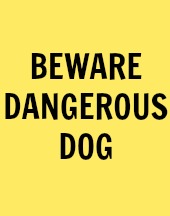 Herndon High School Student Bitten on the Face by "Dangerous Dog"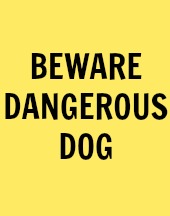 Doug Landau, of the Herndon law firm ABRAMS LANDAU, Ltd. helped a victim of an attack similar to the one described in yesterday's post.
In this Herndon, Virginia dog bite case, the victim was visiting a friend's house for the first time.  The friend's dog had previously been found to be a "dangerous dog" due to prior bad acts.  However, the homeowners did not post the required signs or use a muzzle, and when Landau's client, a Herndon High School student, entered the house, the dog lunged and bit her in the face.
This 16-year-old girl suffered a laceration to her face, with nerve damage to her upper lip.  By definition, a dog bite "injects" the animal's saliva under the skin of the victim.  This can lead to infection and complications.  Consequently, dog bite wounds are stitched "loosely" by the doctors so as to allow the wound to "weep" or ooze.  In this case, the loose stitching meant the injured victim could not participate with her swim team.
The Herndon teenager also had to keep the wound site out of the sun, so she could not perform her after school job as a lifeguard.  So, in addition to a scarred face (right before the Herndon High School prom !), this hard-working girl also had a wage loss claim.
Lawyer Landau was able to present evidence to the homeowner's insurance company as to the sensitive nature of lip injuries.  Lips are hyper-sensitive.  (Why do you think we kiss ?!!?)  He also was able to educate the adjuster about the fact that a dog bite like this was not "accidental," but in fact was a preventable, intentional attack.
Always focused on how evidence will be presented at trial, Landau showed how the dog attack was "up close and personal," as his client could see, hear, feel, and smell the animal as its teeth tore into her flesh.  This "premises liability" case (for having a dangerous condition or animal on the property) settled without the Herndon student having to go to court.
If you or someone you know has been the victim of a dog bite or other animal attack and there are questions as to what laws apply, email or call Abrams Landau, Ltd. at once (703-796-9555).