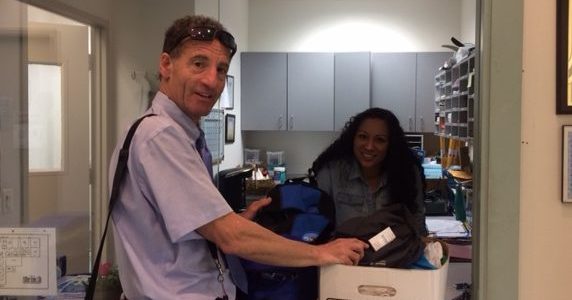 Helping Prevent Brain Injuries at Herndon's Neighborhood Resource Center
Lawyer Doug Landau stopped by Herndon's Neighborhood Resource Center today to prepare for his Lids on Kids brain injury prevention and helmet giveaway program tomorrow night at their Family Night event on Summer Safety. Of course, Doug didn't stop by empty handed today. He donated brand new t-shirts, backpacks, bats, pens and other supplies for school children. Tomorrow he'll be back with Bell bike helmets to give out after his presentation on brain injury prevention and the importance of always wearing a helmet when biking or skateboarding.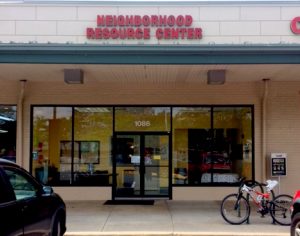 We here at Abrams Landau, Ltd. have always been very passionate about protecting children from unnecessary head trauma and  brain injury. Earlier tomorrow, we'll be at Hutchison Elementary School in Herndon, Virginia as well to giveaway helmets and teach young students about bike safety. Last week, we were at Guilford Elementary School for our Lids on Kids program, which you can read more about here.
If you know of a school or local group that could benefit from our helmet giveaway program, please email us at education@landaulawshop.com, or call our office (703-796-9555).