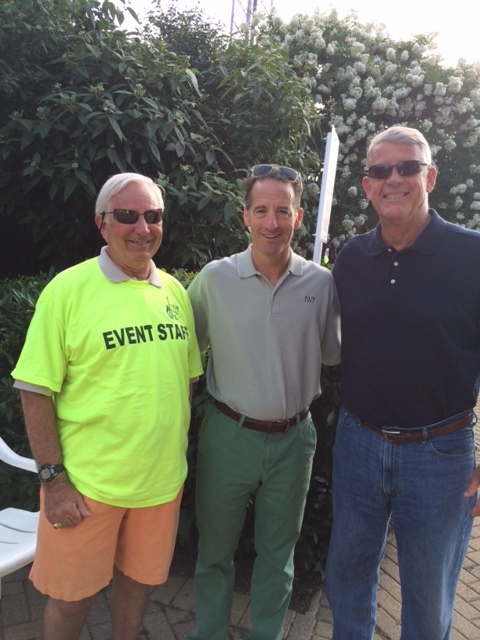 "Friday Night Live" in downtown Herndon; free fun for everyone!
The FREE Friday night live concerts at the Herndon Town Green behind  the Municipal Center are only two blocks from the Herndon law firm Abrams Landau's buildings.  The music is free, and it is an excellent venue right off the W&OD Trail's bike, running and walking path for a family or "date night" picnic.  There is food from several well-known restaurants for sale, as well as beverages (beer, wine and coolers require wrist bands upon the showing of proper ID). There are usually giveaways by local businesses and items for sale by town charitable groups. These events are also important fundraisers for the Herndon High School graduation night festivities.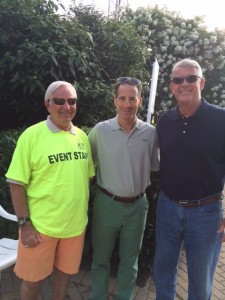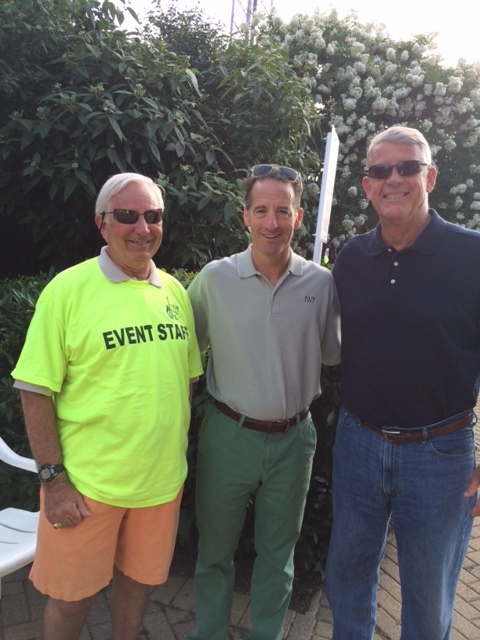 Doug Landau walked about 100 yards from the Abrams Landau buildings to enjoy a sunny summer's evening recently. The music was wonderful, the weather perfect, and many friends were in attendance. Shown here is lawyer Landau out with Reston attorney Bob Walker and former Mayor, and local lawyer, Jim O'Reilly. Walker was a volunteer "bouncer." Landau and Walker have served as judges at Herndon school oration competitions.
Local lawyer David Hirsch, with whom Landau presented "The Trial of Robin Hood" for the Fairfax Bar Foundation, was checking IDs for the beer and wine tent. Local restauranteurs were cooking up a storm for the crowd and the Dairy Queen ice creams were going like hotcakes. Local insurance aficionado and Friday Night Live creator Doug Downer of HRC, once again has a fabulous lineup of bands for this summer. Doug Landau hope said lots of people take advantage of this great local resource, which runs until Labor Day Weekend. For more information click here for Friday Night Live Herndon rocks