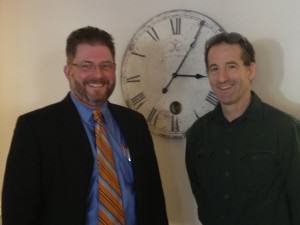 Federal Disability Program Under Fire
If you happened to be watching television Sunday October 6, 2013, you may have caught a spot on the CBS News Show, 60 Minutes, entitled "Disability, USA".
CBS advertised the segment this way:  "Steve Kroft reports on the alarming state of the federal disability program, which has exploded in size in the last four years and could become the first federal benefits program to run out of money." (Source:  CBS website)
The Consortium for Citizens with Disabilities was sufficiently disturbed by the 60 Minutes piece to send a letter to the show's Executive Editor asking him to exercise caution in presenting a balanced and fair picture of the social security program.  The letter states,  "… we write to express our strong concern and interest that any reporting by 60 Minutes on the Social Security disability programs strive not only for accuracy but also for completeness, by providing needed context and balance, as well as essential facts about the disability programs…"  (Source: CCD website)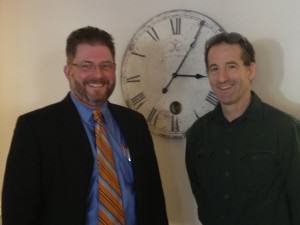 The TV segment reported widespread fraud and misuse of the system.  At Abrams Landau, Ltd., we take very seriously our duty to bring forward only legitimate cases of disability.  In fact, our firm has never had any client accused of  Social Security fraud, never had a claimant or any of their children (for whom we get benefits free of charge !), be the subject of any such proceedings, and we, as a law firm, have never been accused of bringing a false claim for federal disability benefits on behalf of any individual or family.   In fact, just in the last year, Abrams Landau turned down a case of a disabled woman whose inability to work was due to her addiction to crack cocaine.  Ultimately, the woman was denied benefits by a Federal Judge.
Leading disability lawyer Doug Landau stands by the federal disability program.  "There are people who, due to no fault of their own, are disabled and unable to work.  As a society, we must help those in need.  Will there be isolated cases of abuse?  Will there be inefficiencies in the system?  Of course.  But stories like this one on 60 Minutes really do more harm than good.  I encourage anyone who happened to see the show take a moment to check out the CCD's fact sheet about the Federal Disability program.   It will give you the perspective of the 'other side'.  I, for one, am proud of the work our firm does to help our clients navigate a system that can provide much-needed relief. We help disabled clients get access to the moneys THEY put aside over many years of working when they were healthy.  Nobody is being sued, no one is in trouble; our disabled clients and their families simply need to get access to their Social Security savings before their expected retirement ages because of unforeseen injuries, disability and mental illness."
If you or someone you know has been disabled and are unable to work, email or call Abrams Landau, Ltd. at once to learn if we may be of assistance (703-796-9555).