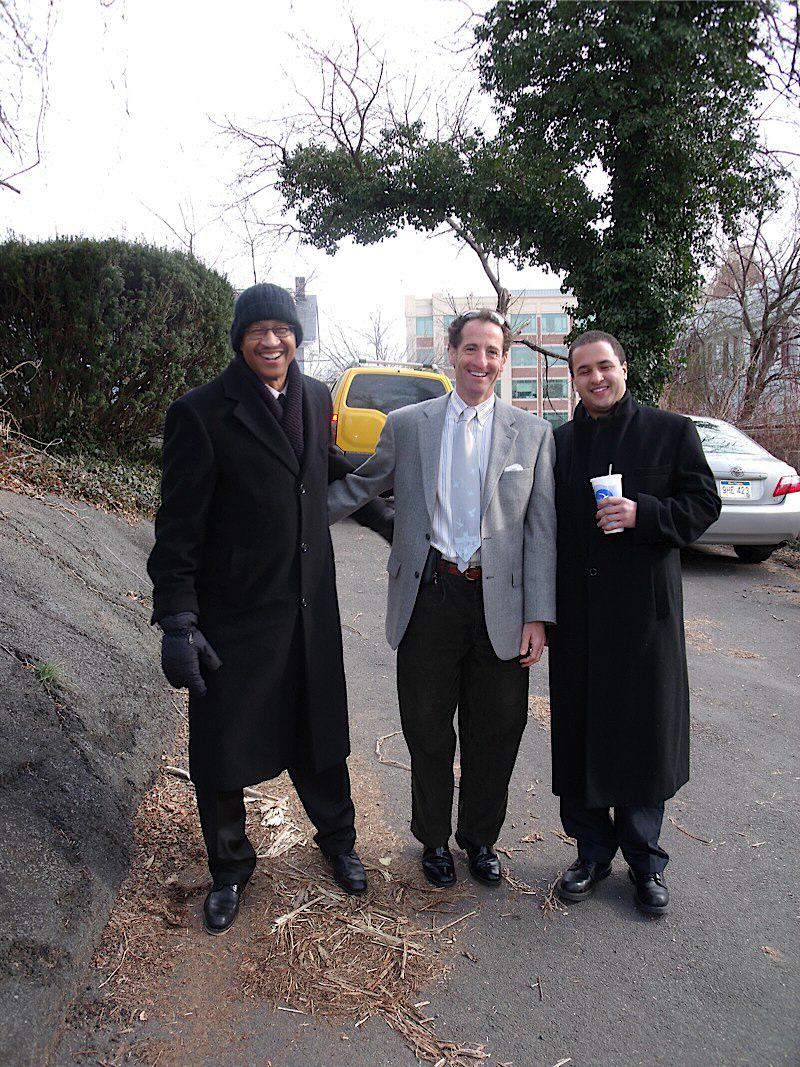 Doug Landau's reunion with Clinton Middleton, Leesburg Lawyer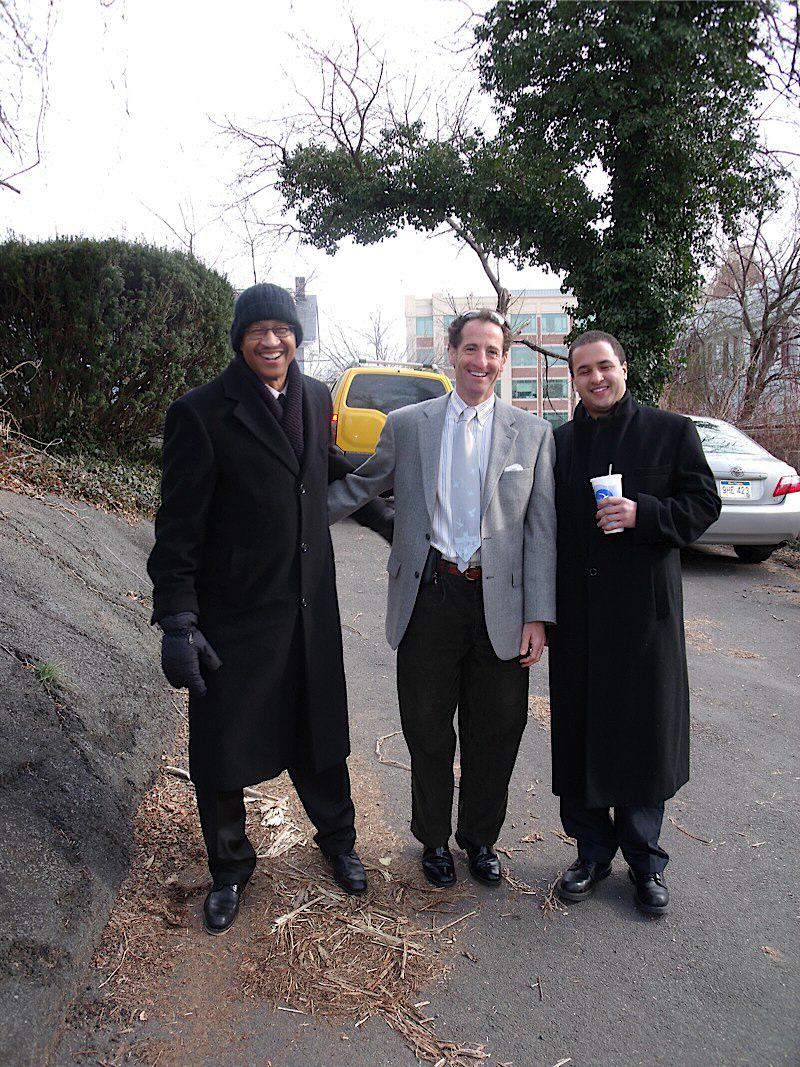 Yesterday Herndon and Reston area injury and disability lawyer Doug Landau had a mini reunion with Clinton Middleton and his son Michael (on Mr. Landau's right) at their office in downtown Leesburg, Virginia.
Clint and I worked at the same personal injury, workers compensation and Social Security Disability law claimants' firm together 20 years ago. Since that time, Middleton has been the Senior Public Defender in Fairfax and established his own criminal, personal injury and general practice office. ABRAMS LANDAU has referred cases to Clinton, and his expertise in criminal matters has even brought him to the Herndon Court house in order to defend the rights of his clients. Doug Landau and the trial team at ABRAMS LANDAU, hope to work with Clinton Middleton on future cases.