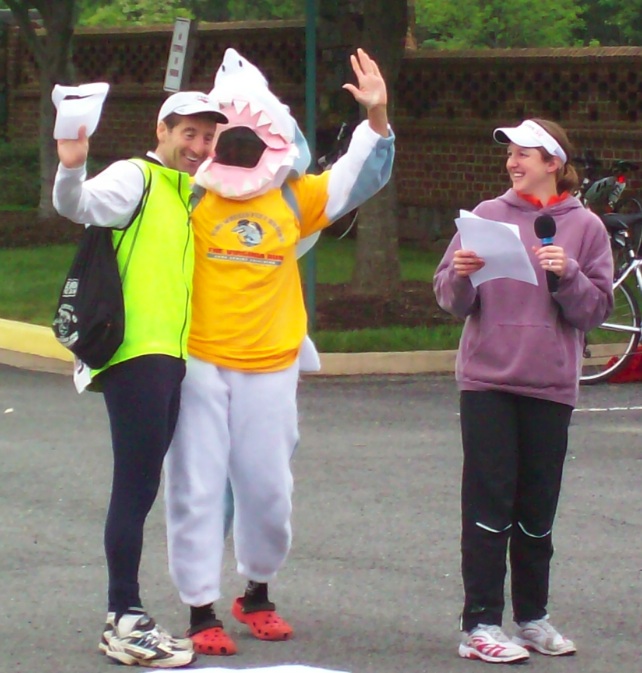 Doug Landau's 2008 Triathlon debut at Virginia Run Sprint Triathlon
In an event that raises funds for the Special Olympics, put on by the wonderful "FinsWheels and Feet" crew, Doug Landau, the "TriathlonTrialLawyer," began his 2008 Triathlon Season.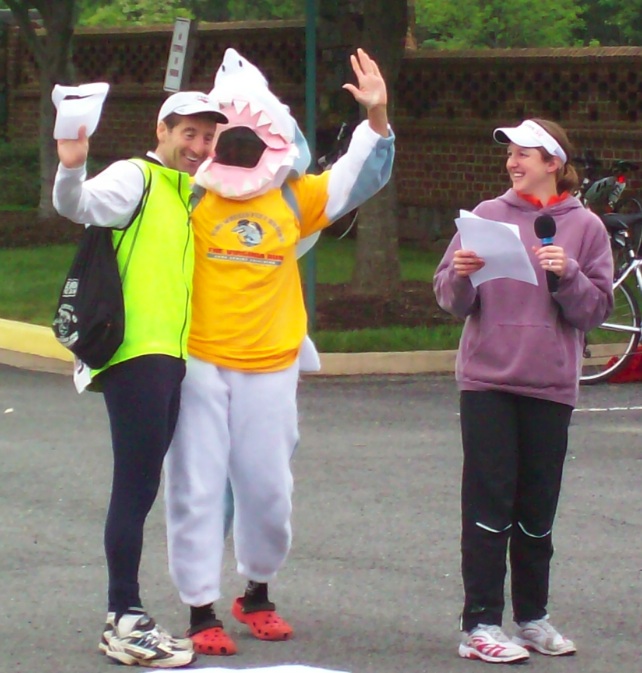 After several days of rain and cold weather, some participants were in wetsuits for the short outdoor pool swim !  The race began with a 250 meter serpentine swim. Passed repeatedly in the frigid pool, Landau managed a pedestrian 4:55.39 for 63rd. After his "pokey" swim, The Athletes Lawyer passed many of those who swam faster in the first transition in a blistering 00:41.70. Next, the racers biked 20km., completing 2 laps through the rolling Virginia Run Community located across the street from Bull Run Elementary School in Centreville, VA. Landau posted 33:38.9 for an average speed of 22.1 mph, for 10th best bike split. T-2 was on frozen feet and took 1:06.45. Running on what felt like stilts in 46 degree weather was difficult, but Landau managed 6:22 pace for the last 2 miles and a 20:30.45 5km. to post the 15th fastest run split in his Newton Racing flats.
With a total time of 1:00:52.8, the Triathlon Trial Lawyer was 8th overall against some 400 other athletes. The Herndon Reston area disability, brain injury and workers comp lawyer was also 2nd in his age group, in his first Triathlon of 2008. Having finished 10th in 2005 and 8th in 2006, Landau was pleased with his performance, if not his time and age group placing. [Shown here is the TriathlonTrialLawyer Doug Landau getting his age group award from Race Director and "Riptide Sports" Shandra Richardson and the Race's Shark Mascot !]