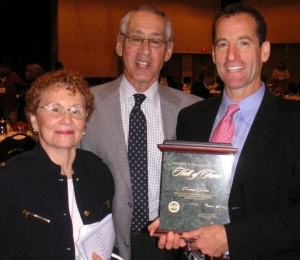 Doug Landau Pursues Continuing Legal Education, for himself AND staff
Many lawyers view Continuing Legal Education (CLE) as a nuisance — something they MUST do.  And in fact, most lawyers only get the minimum number of CLE hours required by their state.
Furthermore, most law firms do not pay for staff to attend Legal Education seminars online, and very few allow paralegals to go in person or out of town.
I have been using this product for years. I have tried others but have not found anything that works better for me.
Indian pharmacy
! There are a lot of legitimate mail-order pharmacies in this country.
At ABRAMS LANDAU, Ltd., Attorney Doug Landau acquires more credits individually than some entire law firms he worked for in the past (!), as he feels it is important to get out of the office and keep abreast of the latest developments in the law, technology, medicine and trial strategy.  Likewise, lawyer Landau puts his money where his mouth is, by enabling staff to attend legal programs online, near the ABRAMS LANDAU office in Northern Virginia, and even outside the DC Metro area !
So confident is Landau of the ABRAMS LANDAU team's skills, experience and capacity to learn, that members attended the Advanced Workers Compensation Retreat in Richmond, the Virginia Trial Lawyers Insurance Law seminar in Fairfax and other top-level programs.
Landau himself, as part of his "giving back" program, will be teaching at the American Association for Justice (AAJ) Social Security Seminar in New Orleans, Louisiana in January, and will be a moderator at the AAJ Convention in February in Miami, Florida.  He looks forward to teaching at other Continuing Legal Education programs in order help other lawyers assist their injured and disabled clients get good results in their cases.
When asked if he prefers teaching lawyers or elementary schoolers, Landau responded, "It's a tough call – the food at Law and Medical Association meetings may be a bit fancier, but I have a soft spot for school cafeterias, as I have worked on the other side of the counter !"
Landau expects to continue attending and teaching at CLE programs around the country, and the legal staff at ABRAMS LANDAU looks forward to learning even more in 2013.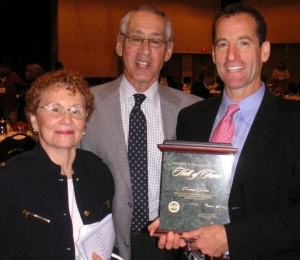 At the Association for Justice annual convention, Herndon Virginia lawyer Doug Landau and his mother with co-counsel and dear friend Paul Rheingold of New York City, and the plaque commemorating his father Norman Landau's posthumous induction into the American Trial Lawyer Association Hall of Fame.