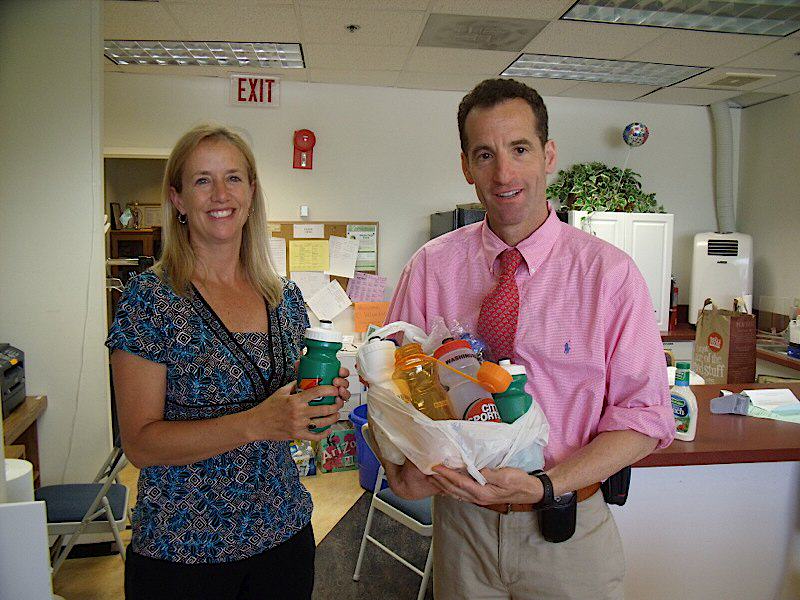 Donation to HERNDON FREE CLINIC by ABRAMS LANDAU, Ltd.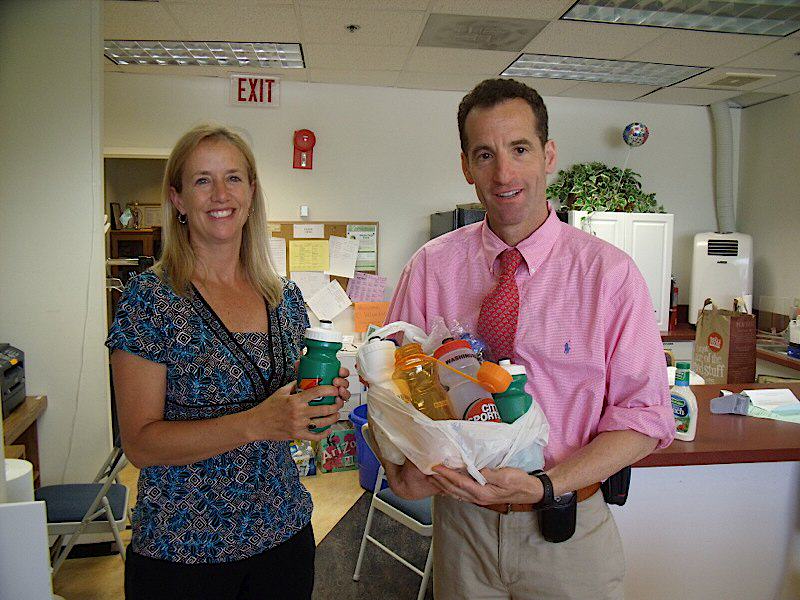 For decades Doug Landau has been donating the shirts, water bottles, awards and other items he has amassed by racing all over the country to people suffering from traumatic brain injury, disabling back injuries and occupational diseases. Today the Loudoun Fairfax Injury Board member donated water bottles, decks of cards, children's toys and other requested items to the Herndon Free Clinic.
The Jeanie Schmidt Free Clinic provides free health services to people with no insurance, who have a household income of 200% or less of the federal poverty level. Services provided by the wonderful and friendly staff include temporary, non-emergency care for children in Fairfax County and full medical care for adults with high blood pressure or diabetes in Herndon, Reston, Chantilly or Centreville. The Jeanie Schmidt Free Clinic relies on the support of its partners in the community. Donations may be made to the Herndon Free Clinic Inc., 500 Grove St, Herndon, Virginia 20170 (703) 481-8160. The hours are limited, so please call first !