Dog Attack Injuries – Is Desexing the Cure? – Part 2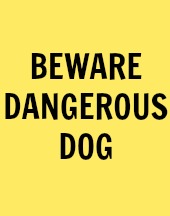 In our last post we discussed the increasing prevalence of vicious dog attacks in Australia, as noted by Virginia dog attack lawyer Doug Landau while traveling "down under".  According to an article in the Australian press, the Australian government is proposing mandatory desexing and microchipping for newly purchased dogs and cats.  Could that be the answer — both in Australia and here on US soil?
Accodording to South Australia's Chief Medical Officer, mandatory desexing could result in a 40% reduction in dog bites.
"Desexing dogs is known to be an important modifiable risk factor for dog attacks as it usually makes dogs less aggressive and less likely to attack," added Chief Medical Officer and Professor Paddy Phillips.
American lawyer Doug Landau noted that if unnecessary and avoidable injuries can be prevented in this uniform manner, then United States may want to consider such a policy.
Professor Phillips also noted that the majority of fatal dog attacks were linked to canines that had not been desexed, "while non-desexed dogs can be more likely to bite than desexed dogs."
Landau will look into the comparable US statistics to see if fatalities can be prevented on American soil.
Lawyer Landau observes that the creation of a US equivalent of the Australian Dog & Cat Management Board and encouragement of a desexing program might also help reduce the large number of unwanted litters.
If you or someone you know has been a victim of a vicious dog attack and there are questions as to what laws apply, email or call Abrams Landau, Ltd. at once (703-796-9555).