Dog Attack Injuries – Is Desexing the Cure? – Part 1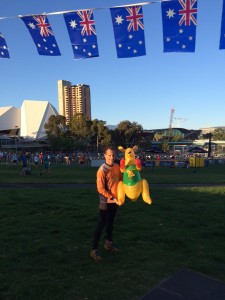 Whilst in Australia, the headline "Dog Attack Injuries Bite Hard" caught the eye of Doug Landau.
Apparently, serious dog attack injuries are on the rise despite the number of registered canines being unchanged.
A record number of dog attack victims were so severely injured that they required hospital treatment. The numbers from the Dog and Cat Management Board's annual report reveal that 299 victims of dog attacks ended up in South Australia hospitals. This represents an increase from 265 the prior year, and up 50% in the past 5 year period according to Aussie news reports.
These alarming statistics come as the State Government plans to introduce mandatory desexing and microchipping for newly purchased dogs and cats.
The authorities also intend to double the maximum fine for dog attacks to $5,000. The Environment Minister noted that the latest figures "justify the proposed dog and cat management and welfare reform agenda, including increased penalties for those who allow their dog to attack another person or animal."
"Future generations of dogs and casts must now be desexed, and the requirement will be subject to exemptions for breeders, livestock dogs, and veterinary advice."
Some of the sobering statistics from the annual report include the following:
 Children under age 5 accounted for 11% of all dog attack victims.
 Almost 1,200 animals were victims of dog attacks.
 Dog attacks totaled 1,347, as compared to 1,318 the prior year, and the 2nd highest tally in a dozen years.
Is desexing the answer?  Find out more in our next post.