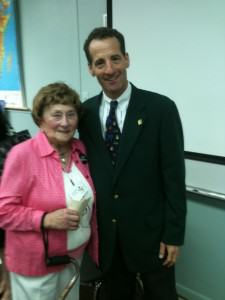 Do Documents Need a "Live Body" to Get Before a Jury ?
to follow the proper legal procedure and lose their injured clients' cases.
The Virginia Code sets forth the method by which copies of government records can come in as evidence without someone coming to trial to authenticate them.  Under Virginia Code section 8.01-130 these copies are admissible as long as they are
"authenticated to be true copies both by the custodian" AND
"by the person to whom the custodian reports."
This section fixes a simple, easy way to authenticate a copy of an official document.  If this procedure is not followed, the courts have stated that there is little excuse for not getting the proper "double authentication."  Proper authentication under this statute requires not only certification of the copy as a true copy by the custodian of the record and the person to whom he/she reports, but also a showing that thee persons certifying are indeed the custodian and the person to whom he/she reports.
If you or someone you know or care for has been injured as the result of a car, truck, bicycle or motorcycle crash and there are questions about what laws apply, e-mail or call us at ABRAMS LANDAU, Ltd. (703-796-9555) at once.  We prepare cases for presentation every day, so it is important to know what a trial judge actually requires well BEFORE you go to court.  If a lawyer does not try cases regularly, then they may not have the skills and experience necessary to help someone who has been permanently injured in a car, truck or bicycle crash.