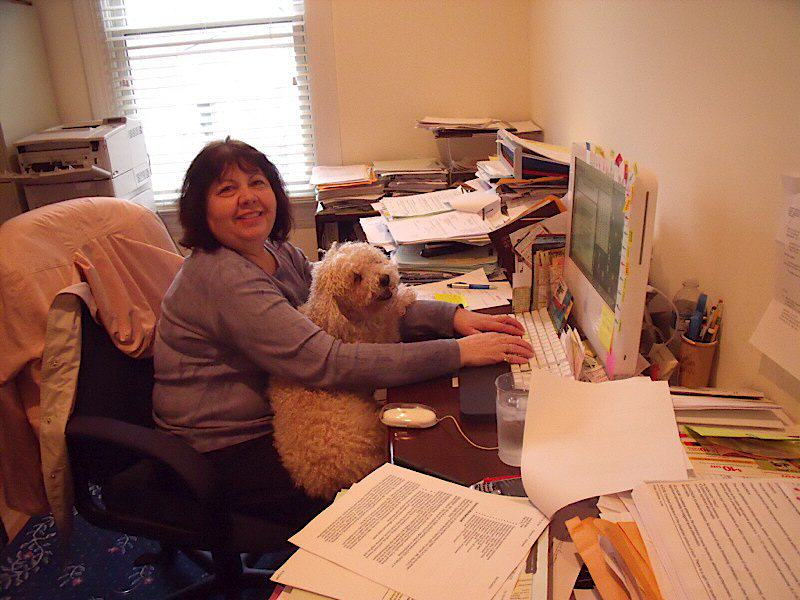 Dianna Meredith attends NOSSCR Annual Conference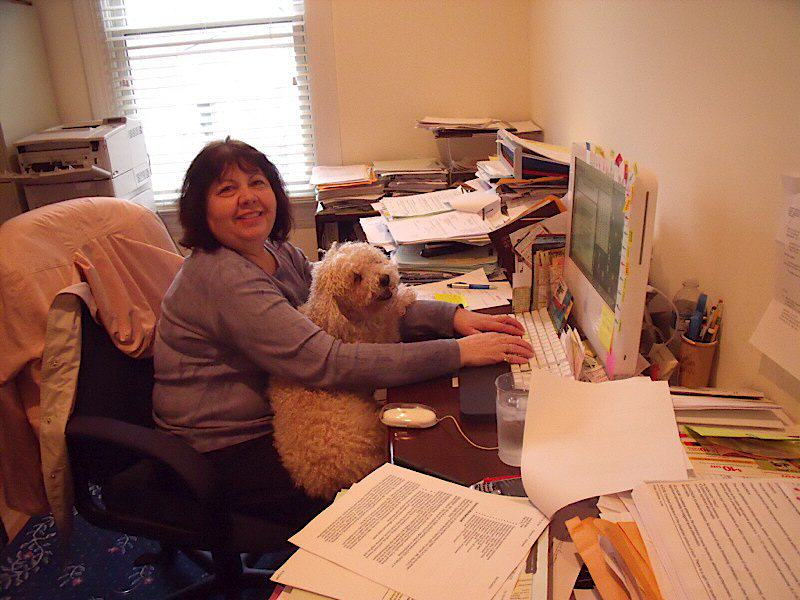 Senior Administrative Law Assistant Dianna Meredith attended the NOSSCR Conference this week. Shown here with her dog Codie on her lap as she finishes off another winning brief, Ms. Meredith is able to stay on top of the small, select caseload that ABRAMS LANDAU carries at all times. Administrative claims are those such as Social Security Disability and Workers Compensation, and Ms. Meredith has over a decade f experience working with Doug Landau helping disabled clients prepare to win these cases.
Since 1979, the National Organization of Social Security Claimants' Representatives (NOSSCR) has been committed to providing the highest quality representation and advocacy on behalf of persons who are seeking Social Security and Supplemental Security Income. ABRAMS LANDAU, Ltd. pays for staff and attorneys to attend the latest and most important continuing legal and medical education seminars so that we can stay on top of the latest trends and developments in law and medicine. By investing in our own continuing education, we can better help the disabled workers and their families who come to us from all over the world for assistance with their Social Security and on the job injury cases.