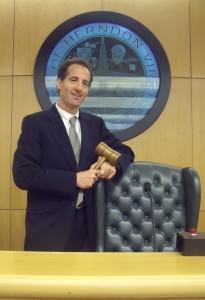 Danger on the Road: Even Well Maintained Trucks Can Be Unsafe
the truck appeared to have been properly maintained and had passed state inspection.
On April 11, 2010, a New England woman stopped her minivan on the right shoulder of the Virginia Capitol Beltway exit ramp to I-495 in Springfield.  According to state police, the elderly woman was standing outside of her van when she was struck and killed by a tractor trailer being driven by a commercial truck driver from Miami, Florida.  The driver was charged with reckless driving.  State police inspected the interstate truck after the fatal crash and found the commercial interstate carrier to be overweight.  "Unfortunately, attention is generally not drawn to truck safety until someone is killed," according to Jim Pollack, Supervisor of the Fairfax County Police Motor Carrier Safety Unit.  "We are trying to change that."
If you or someone you know If you or someone you know has been injured as the result of a truck crash or highway accident, please e-mail or call us at ABRAMS LANDAU, Ltd. (703-796-9555) at once, as there are strict time deadlines with such important claims.