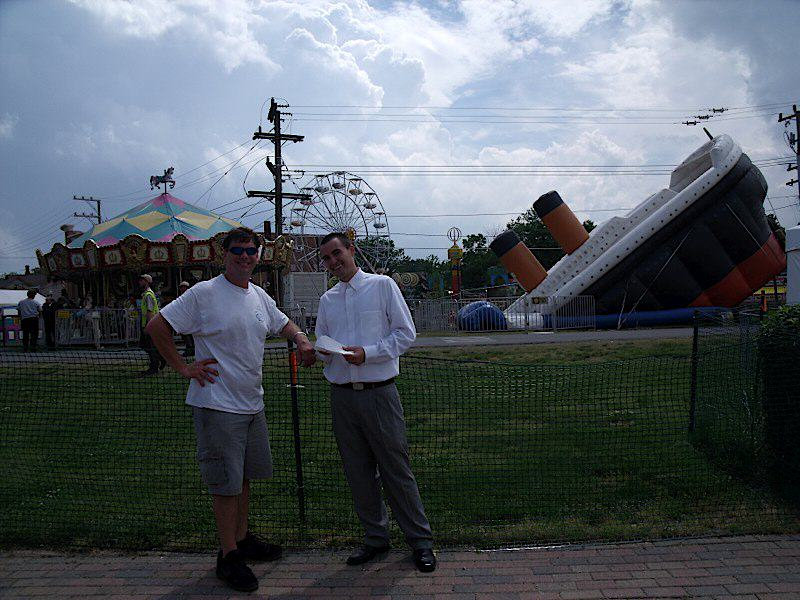 Cruise ship injuries and illnesses are no laughing matter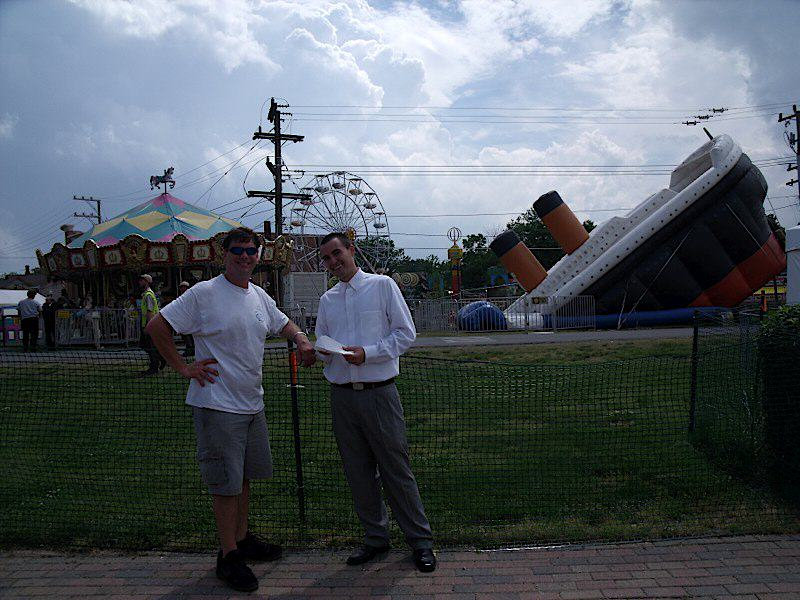 Shown here are Shawn Shook of ABRAMS LANDAU, Ltd., and Jimmy of "Jimmy's Old Town Tavern" in front of the Herndon Festival Carnival. The sinking ship in the background is an inflatable slide erected as part of htese annual festivities. However, injuries and illnesses sustained on cruise ships are no laughing matter. Prosecuting cruise ship injury claims is a complicated process. Sustaining an injury while on a cruise and filing a claim against that cruise company will require that you get an experienced trial lawyer. Existing laws favor the cruise ship companies by requiring injured victims and their families to get over hurdles not found in other areas of the law. These "hurdles" include a shorter time limit for bringing a claim. Common claims against cruise ship companies include:
Injuries on board a cruise ship
Slip and falls, trip and falls getting on and off the boat or while on the ship itself
Injuries while on trips, shore excursions or other activities (i.e., jetskiing, fishing, snorkeling, etc.) arranged or sanctioned by the cruise ship company
Food poisoning or other illnesses or diseases
Physical & sexual assaults by cruise ship crew members
If you have suffered injury or illness while on a cruise ship, please e-mail us at FrontDesk@LandauLawShop.com or call 703-796-9555 at once.