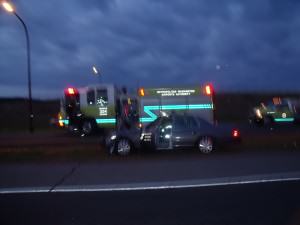 Car Crash Statements – Are They Required ?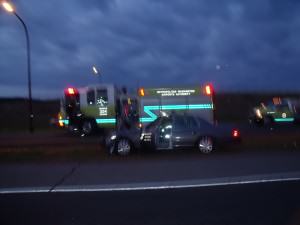 The warning, "Anything you say, can be used against you in court…" seems forgotten by most people who call the Landau Law Shop after a car or bicycle crash. While assisting the police in their law enforcement duties is laudable, helping an insurance company gather statements that they can use to deny your claim seems counterproductive. In the days and weeks following an injury-producing car accident, you will likely be in frequent communication with your insurance company as you work through the process of filing and ultimately settling an insurance claim. Depending on the nature of the accident—and how severe the injuries and damage are—your company may request that you provide them with a statement. They may even ask you to provide a taped statement. Receiving such a request can be a shock, especially if the accident was actually the other person's fault and the other driver is the one that received a citation. It can seem like your own insurance company is trying to lock you into a story even though the other guy got the ticket as has to go to Traffic Court!
So, are you legally required to provide this statement? The short answer is no.
While your insurance policy likely requires you to cooperate with your company following an accident, this does not necessarily mean that you have provide them a taped statement immediately following an accident as soon as they request it. The fact that your own insurance company wants a taped statement from you could be a sign that they question the facts surrounding the accidents and may be trying to avoid paying your claim. With a taped statement, they may be trying to establish a record in case a lawsuit later emerges.
So, why might you not want to give a statement to your insurance company? There are a number of reasons. First, in the time frame immediately following an accident, you may not be able to provide accurate and reliable information as a result of injury or stress from the accident. You may be in the hospital, maybe you are on strong pain medication, and at the very least you are likely not in a very clear state of mind. In addition, your insurance company handles hundreds of claims every day and they are experts at figuring out when they can avoid paying a claim. On the other hand, if you are lucky, this might be your first time at dealing with a car accident and you may simply not know what statements could come back to haunt you later. As careful as you might be in what you say to the insurance company, your own characterization of the accident might later be used against you. Remember: "Anything you say can and WILL be used against you."
If you feel uncomfortable about the information the company is requesting or the manner in which they are requesting it, trust your gut. It may be an indication that you need the assistance of an experienced attorney to deal with the insurance company and ensure that you are dealt with fairly.  If you or someone you know or care for has been injured as the result of a car, truck, bicycle or motorcycle crash and there are questions about what laws apply or what statements have been given, e-mail or call us at ABRAMS LANDAU, Ltd. (703-796-9555) at once.