Can a Stay-at-Home Mom Injured in a Car Crash Recover More Than Just Her Medical Bills?
If an accident victim, who is not employed because they are caring for their children full time, be reimbursed for more than just their medical bills?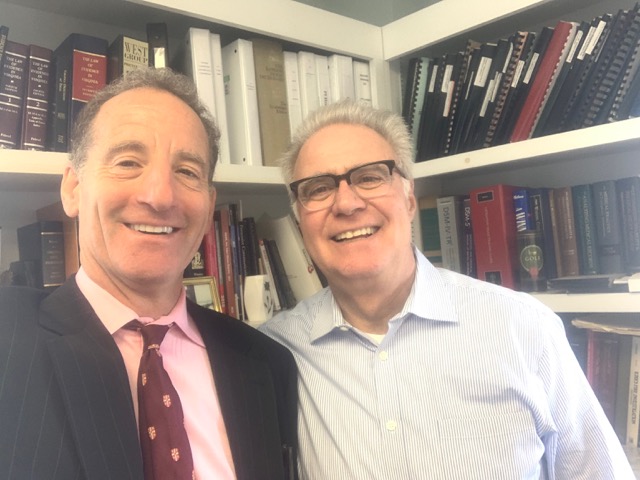 When visiting friends after court in Alexandria, Virginia last month, car accident attorney Doug Landau was asked to drop by and help answer questions about some complex cases from the lawyers at Curcio Law in Old Town. Lawyer Landau spent some time catching up with Tom Curcio, a terrific trial lawyer and Virginia Trial Lawyers Association (VTLA) stalwart. Tom resolved a case for a woman who fractured her elbow when an unsafe driver veered into her lane. The facts and circumstances of this case are instructive to folks who wonder if an accident victim who does not "work" because they are a full time, stay-at-home parent, can be reimbursed for more than just their medical bills.
FACTS:
The plaintiff was driving a Toyota SUV in Old Town, Alexandria. The defendant, driving a Chevrolet Silverado pickup truck, crossed the double yellow (do not pass) lines and veered into the plaintiff's lane. The Plaintiff swerved left to avoid a crash. The defendant crashed into her passenger side, totaling the SUV and badly damaging the pickup. The plaintiff was a 44-year-old stay-at-home mother of two school-aged children.
While Virginia law allows for the recovery of wage loss and loss of earning capacity, in a situation where there are no wages, it takes an experienced lawyer's skills to recover fair compensation for all of the losses caused by the defendant's negligent driving.
"Time has value. In fact, it may be one of our most valuable commodities," notes Herndon, Virginia injury lawyer Doug Landau. Landau frequently computers the time loss caused by a crash in order to educate a judge and jury as to the full spectrum of his clients' losses. For example, if a nanny charges $18/hour for childcare for two kids in Alexandria, and now chores take an extra 10 hours/week for 104 weeks because of difficulty moving from the accident and there were another 84 hours spent at physical therapy, testing, doctor's appointments, surgery, and travel to and from medical care, Landau would show the jury how this equals $20,232.00, and that they should include this amount as part of their damages verdict for a stay-at-home mother.
In this case, the plaintiff's physical recovery was complicated by the non-union of her fracture. She has sustained a comminuted itra-articular displaced olecranon fracture with dislocation of the radial head of her right arm. The crash victim had $70,000 medical bills and no lost wage claim. Since the negligent defendant did not has as much insurance protection as the woman he hit, the plaintiff's counsel Tom Curcio had to proceed against BOTH the unsafe driver's insurance company AND his own client's underinsured motorist (UIM) protection. The case settled for $295,000 with the defendant's insurance company paying their entire policy limits of $100,000 and then the client's UIM carrier paying the remaining $195,000. Farmers Insurance paid all of its $100,000 in motor vehicle liability coverage and USAA paid $195,000 in UIM, under its contract to protect their own insured, up to the limits of their purchased coverage.
Attorney Doug Landau said, "This was a terrific result achieved by my friend Tom Curcio, and he probably saved his client over $27,000 in court costs by getting this settlement before having to put all of these doctors on the witness stand at trial."
If you or someone you know has been injured due to no fault of your own, please give us a call (703-796-9555) or email us at Abrams Landau, Ltd.