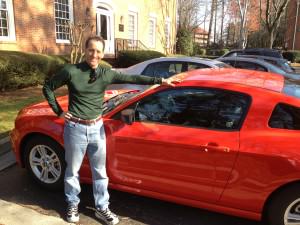 A Welcome End to the Mystery Administrative Law Judge (ALJ) Policy
published in advance!  This is good news for disabled individuals seeking Social Security Disability Insurance (SSDI) benefits.
Lawyer Landau is relieved that SSA is reversing its initial decision, saying
"It was not the SSA's finest moment.  It made communications unnecessarily complicated and delayed receipt of information.  The 'no-name policy' also denied the reality that every Federal judge is different.  They are individuals, not automatons!  They need information explained differently, in different formats, and  they have different backgrounds (e.g., some may have medical education, some may have been SSDI claimants' counsel, some may have come from other branches of the federal government, some may need documents presented in larger fonts due to vision challenges, some may travel frequently and therefore are not in their offices very often, etc.)."
The reason given for the "no-name policy" was to prevent some lawyers from abusing the system by "forum shopping" for a favorable judge for a case.  Landau believes that if this is a real problem, then the Federal Government should initiate investigations into specific cases of fraud and unfair interstate practices, rather than place an undue burden on the whole system.
If you or someone you know are disabled and there are questions as to your eligibility for Social Security or other benefits, email or call Abrams Landau, Ltd. at once (703-796-9555)