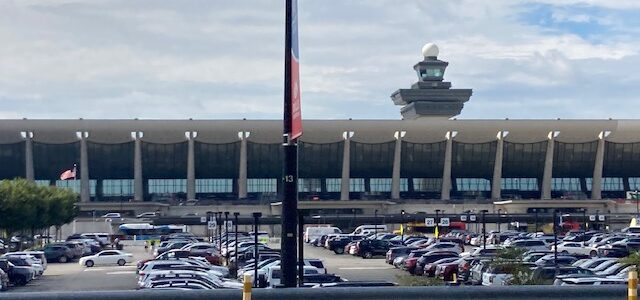 What do the Dulles International Airport, Reagan National Airport, and the Dulles Toll Road Have in Common?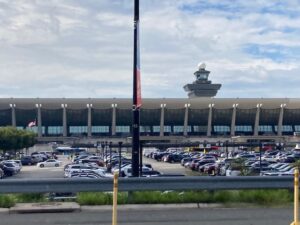 The Dulles International Airport (IAD) , Reagan National Airport (DCA) , and The Dulles Toll Road are all under the auspices of the Metropolitan Washington Airport Authority (MWAA), located appropriately, at 1 Aviation Circle Washington DC. However, this address, actually located at the Reagan National Airport, is physically located in Arlington, Virginia. MWAA has two airport systems that have a wide range of domestic and international air services. The two major airports in the area, IAD and DCA, share a dedicated Toll Road. The Toll Road was built in 1984 by the Virginia Department of Transportation (VDOT) to provide local access to interchanges between the Capital Beltway (I-495) and Washington Dulles International Airport. In addition, these 2 airports, which service the Nation's Capitol, are now able to be reached by the METRO Silver Line extension, which goes into Loudoun County.
.
MWAA's mandate, and goals are to serve the aviation needs of the DC Metropolitan Area. By striving to improve efficiency and ensure safety and protection, the MWAA hopes to develop an effective management. The Airport authority has its own police force, as well as many other trades servicing the terminals, roadways, parking lots, and all important Air Operations Area ("AOA"). According to the MWAA website, "The MWAA Police Department does much more than patrol the airport terminals and grounds. Authority Police also provide primary law enforcement to the buildings and properties surrounding Ronald Reagan Washington National and Dulles International Airports and patrol the Dulles Access Road and the Dulles Toll Road. These  are the roads which provide express  travel from I-495 and to I-66 to Dulles International Airport.The Dulles Access Highway was built to serve Dulles Airport users and, by federal law and Authority regulation, is restricted to airport users (as stated in Metropolitan Washington Airports Regulations, §4.2). The Dulles Access Highway is Authority property, and the Authority Police have primary police jurisdiction along with the Virginia State Police and the Fairfax County Police.
The other large regional international airport, Baltimore-Washington international (BWI), is not under the auspices of MWAA because they operate independently. BWI is owned by the state of Maryland and has it' own operations system, the Maryland Aviation Administration..
.
If you or someone you care for has any questions regarding airport safety, injuries, jurisdiction, or are seeking legal advice, please do not hesitate to contact us at
frontdesk@landaulawshop.com
  or call 
(703) 796-9555
.