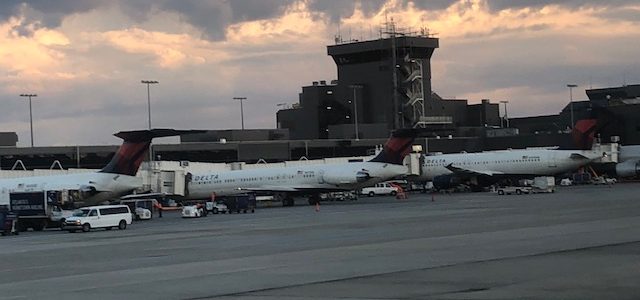 What Stuff Do I Need to Win My Airport Fall Case?
Upon late arrival at a local airport, a passenger was injured while walking through a poorly lit airport corridor. The passenger/traveler fell, shattering his elbow, requiring EMS assistance and surgical repair.
In order to prevail in a case against the airport authority or their contractors, we must have the ability to prove the defendant's negligence.
Evidence is key in proving negligence in a slip and fall.
If you don't have any witnesses, knowing the specific location of your fall is key to investigating your claim. If you don't know where you are specifically within the airport, take note of landmarks such as restaurants, signage, gate or terminal names, etc. Also, securing evidence that may be on your clothing is very important. Your five senses can provide much needed information as to the cause of your fall. What did you feel, see, taste, touch, smell directly after your injury?
With no video, no objective witnesses, nothing on clothes or shoes to show what caused the fall, the lack of evidence tends to suggest we would not be able to win your case. It is important to speak with an experienced attorney, especially in airport injury cases, as soon as you can after the accident to ensure you know what path to take in your potential injury case and what evidence you need.
If you or someone you know was injured at an airport or airplane due to no fault of your own, please give us a call (703-796-9555) or email us at Abrams Landau, Ltd.