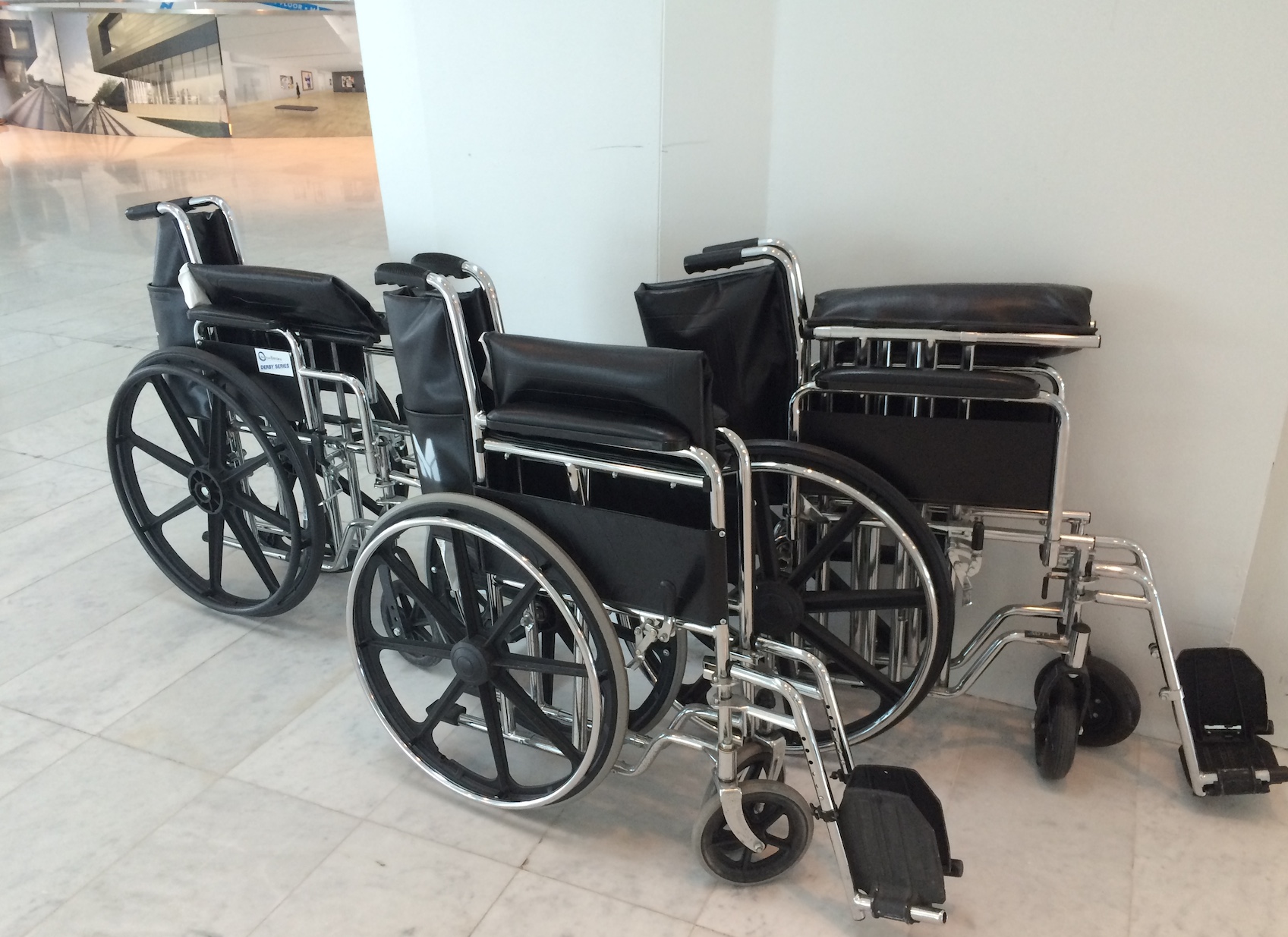 Dulles International Airport Passenger Settles Wheelchair Injury Case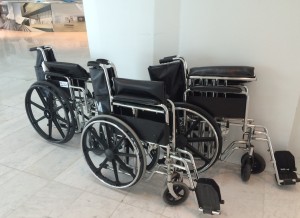 The team at the Herndon law firm ABRAMS LANDAU, Ltd., has settled another Dulles International Airport ("IAD") wheelchair injury case on behalf of an out of state client from the west coast.
Because the insurance company for the Defendants would not accept full responsibility for the harms caused to this European model, lawyer Landau filed a lawsuit in the Loudoun County Virginia Circuit Court, as this trial court has jurisdiction over Dulles Airport injury cases.
The facts of the case are quite simple.
The traveler was provided wheelchair services through one of the airport contractors because she had recently injured her leg.
In December of 2012, while being transported to her flight terminal on a wheelchair being operated by an employee of the contractor, she was injured when the wheelchair operator ran her knees directly into a metal post located outside a gate in Terminal C of Dulles International Airport.
Furthermore, the operator of the wheelchair provided no prior warning before the impact with the metal post.
Landau's lawsuit alleged that the wheelchair contractor, Dulles International Airport, and the airlines, by and through their agents and employees, were negligent, careless, and breached the duties owed by each of them to the disabled passenger.
While the liability or "fault" part of the case was straightforward, the damages were more complicated.
As the plaintiff traveler was already disabled, proving her losses from modeling, medical care, and physical pain required close analysis of the pre- AND post-accident medical records.
Eventually the parties reached a compromise without the need for the plaintiff to make multiple trips to the east coast for depositions, medical examinations, and trial.
Landau noted that his law firm was only brought into the case as the 2 year Virginia time limit was about to run on bringing a lawsuit, hence the case took almost 3 years to conclude.
If you or someone you know or care for has been injured as the result of an accident at an airport or on a jet, and there are questions about what laws apply, e-mail or call us at ABRAMS LANDAU, Ltd. (703-796-9555) at once.